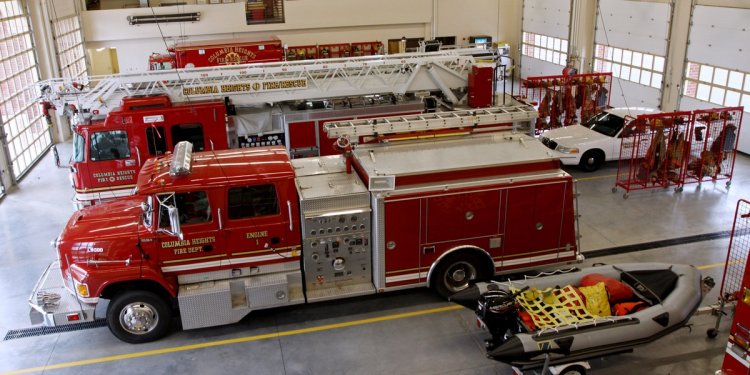 Anoka County Hazardous Waste Disposal
THE CITY OF FRIDLEY DOES NOT PICKUP TWIGS AND YARD WASTE LEAVES OR LEAF BAGS, SO WHAT DO I DO WITH THIS MATERIAL?
Click here for Anoka County compost sites information; they accept leaves and twigs.
If you do not subscribe to yard waste cart collection services from your Garbage Hauler and do not have a home composting set-up, you can haul your leaves and twigs to these Compost Sites for a minimal fee of $5.00 for four cubic yards of materials (about the equivalent of 32 paper yard bags). The Anoka County Bunker Hills site is open April-November, weather permitting, weekdays from 10am-7pm, Saturdays 9am-5pm and Sundays Noon-5pm. Please note, they are not open after sunset so hours adjust in late September. Bunker Hills is located at 13285 Hanson Blvd. in Coon Rapids. Call 763-767-7964 for more information.
Want to try composting at home?
Here is the link to the University of Minnesota fact sheet on composting: University of Minnesota Composting Guide. Compost is a great soil additive for sandy soils AND clay soils. The City of Fridley has both! Compost adds needed nutrients and water holding capacity to sandy soils. For clay soils, organic matter breaks up the clay and increase the soil pore size, making water absorb better, with less runoff.
Hazardous Materials Disposal
Anoka County Household Hazardous Waste Facility is located at: 3230 101st Avenue NE, Blaine, MN 55014
The facility is available to all Anoka County residents. Go to the website or call Anoka County Recycling & Resource Solutions at 763-324-3400 for hours, directions and always call them if you have any questions about whether you can bring a material to the Hazardous Waste Facility or not.
The Anoka County Household Hazardous Waste Facility generally accepts:
Automotive Products, Fuel (like old gasoline), Used Oil and Oil Filters, Antifreeze, Household Cleaners, Nail polish and removers, Mothballs, Lawn And Garden Products, Pesiticides, Fertilizers, Chemicals, Home Improvement Products, Driveway Sealers, Paints, Paint Thinners, Roofing Tar, Wood Preservatives,
The Hazardous Waste Facility Hours:
April through October: Wednesday, 2 to 8 p.m., and Monday, Friday & Saturday 9 a.m. to 3 p.m.
November through March: Wednesday, 2 - 8 p.m., and Saturday 9 a.m. to 3 p.m.
Closed New Year's Day, Christmas Eve Day and Christmas Day.
Please see the Anoka County Hazardous Waste website for more information.
APPLIANCES, WINDOW AIR CONDITIONERS, ELECTRONICS, OVER-SIZED TVs, MATTRESSES, CARPETING, SCRAP METAL, BICYCLES, VEHICLE BATTERIES, SMALL ENGINES, WATER HEATERS, ETC.
In 2016, the City of Fridley will have three to collect appliances and electronics, mattresses, carpeting, tires and other bulky waste items which are difficult to get rid of responsibily. Some items, like mattresses, TVs larger than 30", CRT processors, oversized monitors, huge console TVs, and certain quantities of some items will incur fees. Free secure paper shredding is offered.
Do NOT bring furniture or construction components. Couches, broken wooden doors, wet unrolled carpet remnants, chemicals, garbage or household goods WILL NOT BE ACCEPTED.
If you are unable to attend the events, contact Coon Rapids Recycling Center at 1831 111th Ave. NW, (one block east of Hanson), in Coon Rapids. They are open, generally, on Wednesday and Saturday from 9:00 a.m. to 3:00 p.m. but have recently expanded hours. Call (763) 767-6485 for details. Residential items and items from small businesses are welcome.
Where to Take Old Medications
The City of Fridley has a convenient medication drop box for expired, unwanted or overstock pharmaceuticals in the lower level of City Hall/Municipal Center. We are located at 6431 University Ave. NE. The parking lot is accessed from 5th St. (kitty-corner from the Anoka County Library-Mississippi branch). Go in any door and find the elevator to get to the lower level. A large metal box in that lobby is the medication drop. Cross off your name on the medications and LEAVE THEM IN THE ORIGINAL CONTAINER!! No mixed baggies of drugs or sharps like needles, please!!
Old Paint Recycling
Minnesota has signed on to participate in a new program for recycling paint called Paint Care. This is a product stewardship program-a new approach which allows participating stores that sell paint to accept used paint to be recycled. Residential paint and commercial paint is allowed. In the City of Fridley, Amazon Paint at 7180 West Commerce Circle is one of the paint recycling Paint Care participants. Both residential and commercial/business paint is accepted but large quantities may have some limitations. You can always call ahead to Amazon: (763) 572-0800 to find out their specifications. Other Fridley area paint stores who will be participating in the Paint Care paint recycling program will be listed here as they are identified. The Anoka County Hazardous Waste facility takes paint that has not dried out, paint thinner, paint stripper and turpentine, also wood preservatives. If you are wondering if what you have for disposal may be taken to the Anoka County Hazardous Waste Facility, please call them directly at (763) 324-3400.
Household Goods
Although Fridley Residential Recycling Drop-off Events in spring, summer and fall do not accept household goods like furniture, bedding and dishes, Fridley is fortunate to have some excellent organizations that do accept these items-either within City borders or in nearby cities. Goodwill and Salvation Army are located in the City. Savers is located in Columbia Heights. Before you drop something off, think, "Would I buy this if I needed such an object?", in other words, is the item unbroken and in pretty good condition? If not, in the case of fabric that is clean and dry, free of large stains and chemicals, but not wearable, you can label a bag, "Clean fabric suitable for fiber" and drop it off.
Goodwill: Address: 5660 Main Street Northeast, Fridley, MN 55432; Phone:(763) 571-2153
Salvation Army: 1000 EAST MOORE LAKE DRIVE FRIDLEY, MN 55432. Salvation Army Hours are: MONDAY - SATURDAY 9AM TO 9PM, SUNDAY FOR DONATIONS ONLY 11AM TO 5PM. Salvation Army Fridley phone number is: (763) 571-9988
Savers: 4849 Central Ave. NE, Columbia Heights, Phone number is: (763) 571-1319
Bridging: 1633 Terrace Drive, Roseville, Phone number is: (763) 888-1105. Bridging will sometimes pickup in a garage or in the house for a fee, if you need to remove the contents of an entire house. Their program helps those who are recovering from disadvantages like a house or apartment fire.
Share this article
Related Posts