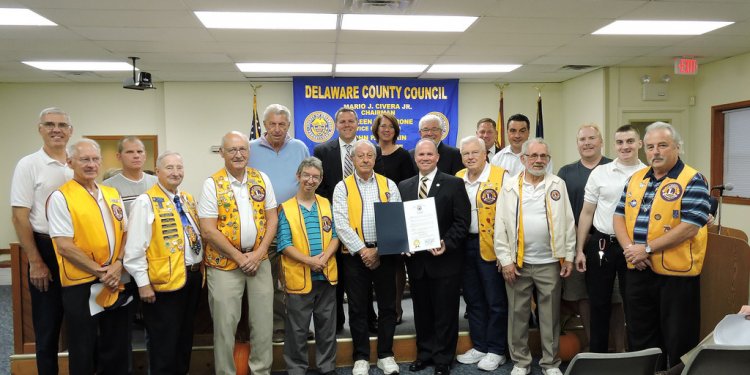 Hazardous Waste Disposal Delaware County PA
1. We survey the cars as they arrive
2. Our hazardous waste vendor unloads your car
3. You're on your way
Delaware County sponsors four (4) Household Hazardous Waste (HHW) Collection Events each year. If you've ever participated in an event, you leave with a good feeling knowing you've disposed of your hazardous items in a responsible fashion.
To back up a bit… Delaware County has been hosting HHW Events since the early 1990's. By 1998, Delaware County joined forces with the City of Philadelphia, Bucks, Chester and Montgomery Counties in an effort to remove HHW from the environment, collectively and more efficiently. The advantage for Delaware County residents is that if our scheduled events are not convenient, you may take your HHW to any one of the above counties' events. Consequently, in 2017, there will be more than thirty opportunities for you to properly dispose of your Household Hazardous Waste. A list of dates and locations for the entire region should be available by mid-February.
As a result of this cooperative program and in recognition of this region's efforts to remove hazardous materials from our environment, Delaware County and the Southeast Region were recipients of the 1999 and 2008 Governor's Award for Environmental Excellence. Additionally, this Program earned a 2007 PA Waste Watcher Award for Outstanding Achievement in Special Collections and Outstanding Achievement in Reuse for our commitment to recycling, waste reduction and reuse in the state of Pennsylvania. Our Program was also awarded the 2011 North American Hazardous Materials Management Association Award for Longstanding Program Excellence. This well-run five-county program has collectively removed more than 3 million pounds of hazardous waste from the environment, just last year alone which improves our quality of life.
Our choice of a hazardous waste vendor insures that as much of the waste that can be recycled, is recycled. Examples include: motor oil is sent to a company that removes the dirt which then allows the oil to be reused; small propane tanks are drained, reusing the remaining propane; tanks are examined and those that can be reused are sent to a propane company in order to be refilled; those that cannot are sent to a scrap metal dealer for further recycling.
Our locations in Sharon Hill, Media and Marple Township allow us to provide convenient locations throughout the county. Listed below you will find the event dates and locations as well as the items that will be accepted. It should be noted that ELECTRONICS WILL NOT BE ACCEPTED this year at any Household Hazardous Waste Collection Event in this Southeastern Region.
Share this article
Related Posts