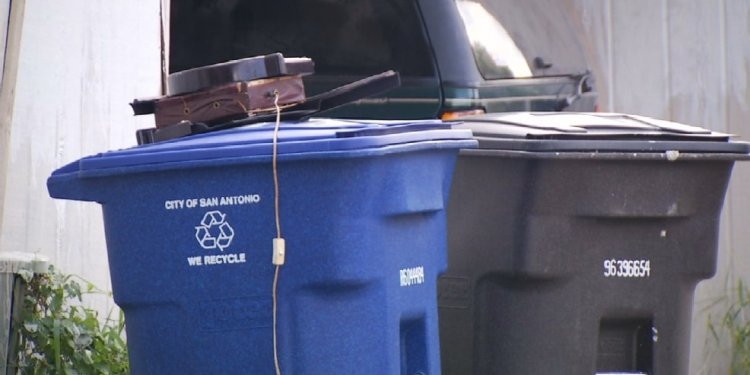 Hazardous Waste Disposal San Antonio
Did you know that the average household generates 20 pounds of hazardous waste each year from household cleaners and chemicals?
Here's a list of typical household hazardous waste:
Oven cleaner
Cooking grease
Rug cleaner
Mothballs/flakes
Nail polish & remover
Kerosene
Most of us have some old household products taking up space in a cabinet. And you probably throw the containers away without giving them a second thought. Think again. They might be out of the house, but that doesn't mean they won't come back to haunt you.
Chemicals found in items like weed killers, paint thinners and furniture polish taint the water supply, pollute the environment and are hazardous to humans, fish and wildlife. Besides, many toxic substances can't be rendered harmless by ordinary disposal and sewage treatment methods. That's why there's a Household Hazardous Waste Collection Drop Off Center located at 7030 Culebra Road operated by City of San Antonio Household
Hazardous Waste (HHW) Program.
The center is open Tue. - Fri. from 8 a.m.-5 p.m. and Saturdays from 8 a.m.- noon. There is also a seasonal drop-off center at 1800 E. Bitters Road. For more information on either facility, click here.
So instead of trashing everything or pouring it all down the drain (which is highly illegal by the way), store unwanted products in a safe place until the next Hazardous Waste Collection Day.
What you put down storm drains could eventually re-enter the water cycle. That's not a pretty thought. Remember, common household chemicals require special handling.
Eco-friendly H2O Tips
Buy products that are labeled "nontoxic" and purchase only the amount you need.
Use and store cleaners, solvents and paints according to label directions.
Never mix discarded household products together. Keep them in their original container.
Take unwanted hazardous materials to a local collection center.
Use kitty litter to absorb spills on paved surfaces.
Rinse latex paint brushes in the sink. Filter and reuse paint thinner and brush cleaners.
Share this article
Related Posts