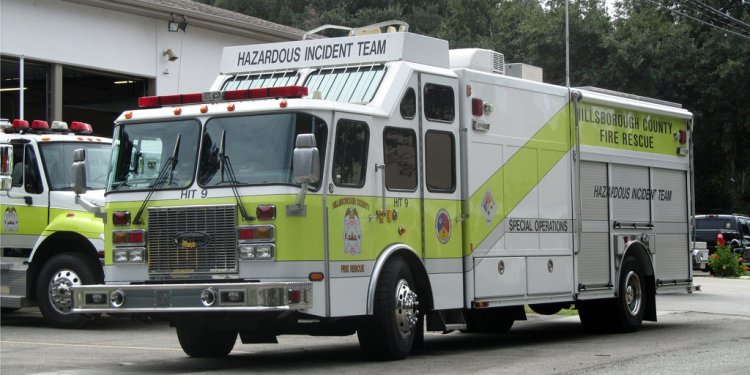 Hillsborough County Hazardous Waste Disposal
Hillsborough County's residential recycling service for electronics is now available exclusively at the regional Community Collection Centers. Electronics are no longer being accepted during the County's monthly Household Hazardous Waste collection events. Residents in unincorporated Hillsborough County will only need a photo ID for a no-cost drop-off of up to five electronic items a month containing a digital display or circuit board, including televisions, computers, laptops, mobile devices, stereo equipment, gaming consoles, VCR/DVD players, and printers.
The Community Collections Centers in Lithia, Seffner, Tampa, and Gibsonton already accept household electronics six days a week. The consolidation of electronics collection allows the Solid Waste Management Division to improve staffing and services at the centers and is expected to reduce wait times at Household Hazardous Waste collection events.
Not all items that plug in need to be disposed of at a collection center. Small items and appliances such as toasters, crock pots, electric skillets, blenders, phone and battery chargers, lamps, hair dryers, power tools, and curling irons may be discarded in regular trash.
The Community Collection Centers are self-unloading facilities open Monday through Saturday from 7:30 a.m. until 5:30 p.m., with the exception of holidays (New Year's Day, Memorial Day, Independence Day, Labor Day, Thanksgiving Day, and Christmas Day) at the following locations:
· Alderman Ford, 9402 State Road 39 in Lithia
· Hillsborough Heights, 6209 County Road 579 in Seffner
· Northwest County, 8001 W. Linebaugh Ave. in Tampa
· South County, 13000 U.S. Highway 41 in Gibsonton
Limited quantities of household paint can also be dropped off at the centers with a photo ID. Disposal of other items accepted at the centers, such as appliances, furniture, household quantities of construction materials, lead-acid batteries and tires, require a photo ID and a property tax bill showing the Hillsborough County Solid Waste Disposal Assessment.
Share this article
Related Posts