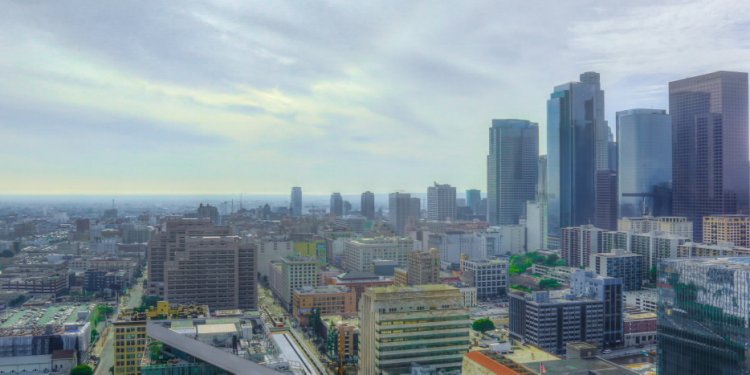 Los Angeles Hazardous Waste Disposal
HHW is any product labeled: toxic, poison, combustible, corrosive, flammable or irritant that is disposed of.
A typical home can contain an array of household hazardous products for cleaning, painting, beautifying, lubricating and disinfecting the house, yard, workshop and garage. The health and safety of our families, neighborhoods and environment is threatened when household hazardous waste is stored or disposed of improperly.
The chemical-based household products from a single home may seem insignificant; but when millions of homes across Los Angeles County use similar products — handling, storing and disposing of them improperly — the combined effect becomes a major problem. Our communities and the environment is endangered when these products are discarded in household garbage, sinks or storm drains.
E-mail Notification System (eNotify): Sign up with eNotify to be e-mailed regarding our HHW/E-Waste collection events based on locations and criteria you select. From the calendar, you can also view driving directions, location map or receive a reminder e-mail days before the event takes place. Please provide us your feedback on this program so that we can enhance our service to you.
Safely Manage Sharps Waste: State law makes it illegal for residents to dispose of sharps waste in the trash. To learn more and find out how to properly dispose of sharps waste, click here.
Keep Universal Waste (u-waste) Out of the Trash: Items such as household batteries, florescent light bulbs, electronic devices, and mercury thermostats should not be placed in your trash. Bring them to a collection event or a permanent center. It is illegal to dispose of batteries in the trash. To learn more and find out how to properly dispose of household batteries, click here. For more information on u-waste regulations, visit the Department of Toxic Substance Control website.
No Drugs Down the Drain: If you have a medicine cabinet full of expired or unused medications, don't discard them down the sink or toilet, because their chemical components may contaminate the water supply or soil. To learn how to dispose of unused pharmaceutical drugs, click here.
Recycle Used Motor Oil and Filters: For proper disposal and available outlets, click here.
Donate that phone! Keep California Beautiful: Public Works and Keep California Beautiful have made cell phone recycling very easy for you. Find out how.
Share this article
Related Posts