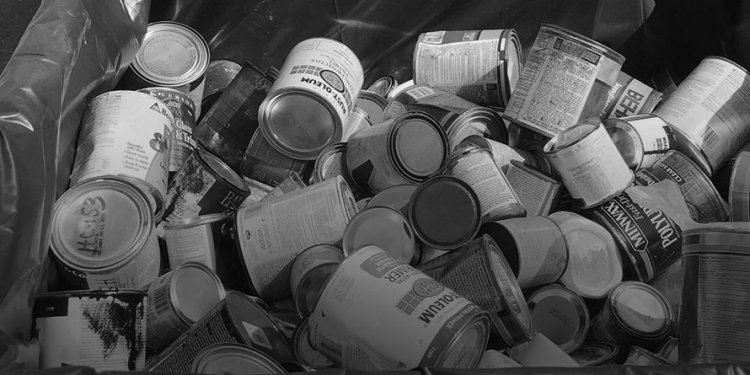 Monmouth County Hazardous Waste Disposal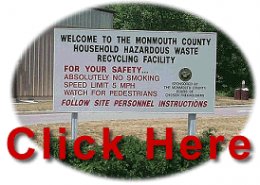 Contacts
Mr. James Hayes
Monmouth County Permanent Facility
3211 Shafto Road
Tinton Falls, NJ 07724
Hazardous Waste Disposal
Monmouth County's operates one of New Jersey's three Permanent Household Hazardous Waste facilities, located in Tinton Falls. In 2014, the operations of the Monmouth County Household Hazardous Waste (HHW) Facility was contracted out to an independent contractor. The hours of operation for household hazardous waste drop-off at the facility are as follows:
Tuesday-11-4 P.M. Wednesday -11-4 P.M Thursday 11-5 P.M Friday 11-7 P.M. Saturday 8-4 P.M.
Important Information
The Facility is open to Monmouth County residents only. There will be NO appointment required to drop off materials at the facility. The facility limits residents to 20 gallons of liquid or 220 pounds of dry material per visit.
Liquid containers limited to 5 gallon size maximum. Solid packages limited to 50lb. weight maximum.
NO business or commercially generated waste materials accepted. Asbestos, ammunition, fireworks, gunpowder, boat flares, radioactive materials (smoke detectors), medical waste, and medical sharps are not permitted for disposal at the facility. Monmouth County reserves the right to reject participants and/or materials at its sole discretion.
For further information, call 732-683-8686 and follow the prompts for "household hazardous waste disposal."
Please be prepared to provide a description of the types and quantities of materials you will be bringing.
Acceptable Wastes
Adhesives Thermometers Thermostats Pesticides Herbicides Paints Stains Paint Thinners Solvents Automobile Fluids Car Batteries Pool Chemicals Propane BBQ tanks Photography Chemicals Chemistry Sets Fluorescent Lamps
Unacceptable Wastes
Empty Containers Unknown Materials Tires Construction Waste Medical Waste Explosives Asbestos
Nonhazardous solid waste management, which includes garbage and recycling, is handled primarily at the municipal level. Questions pertaining to garbage collection, recycling collection, bulky waste pick-ups and recycling depots can be directed to your Municipal Recycling Coordinator.
Asbestos?
Contact:
Solid Waste Enforcement Team
Monmouth County Dept. of Health
6000 Asbury Avenue
Neptune, NJ 07753
Household Batteries?
There are common collection sites for household batteries throughout Monmouth County including municipal drop-off centers, municipal offices, and libraries.
Caution
Explosives or Highly Reactive Materials may be dangerous. If you have these types of materials, call first for safety instructions. DO NOT bring these materials without prior authorization! These dangerous items include, but are not limited to, picric acid, isopropyl ether, calcium carbide, perchloric acid and benzoyl peroxide.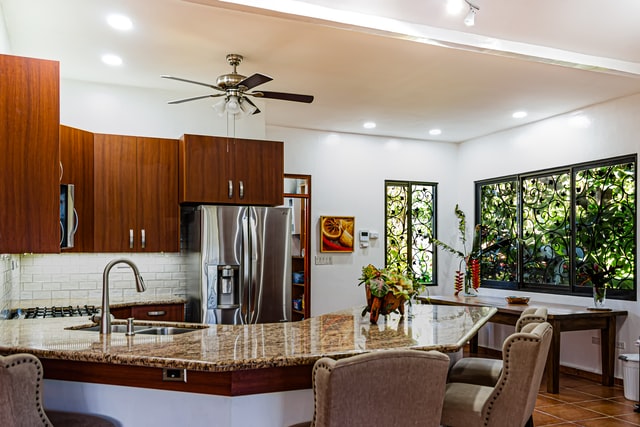 Do not throw away old faulty appliances! Hand it over to special services and buy a new! Household appliances can be a good helper around the house, if you choose them correctly. Most often, we buy something from what is presented in the store. Having noticed the models at xammax.my/brand/smeg you must agree that the choice of household appliances is an interesting matter. Learn a lot. You start to communicate more with friends on this issue. You listen to their feedback. You're learning the Internet. As a result, you can completely change your mind, abandon one device in favor of another, and find a more attractive option (Photo by fran hogan on Unsplash).
Is it a pity to throw away good things? Create a website! Sometimes unnecessary things that you are going to throw out can be useful to someone. But how do you tell others that you want to throw out a very good thing, after all, the era of posting is long gone. There is an option - to create your own website on which you will post all the information, there is always someone who wants to! First of all, you need to make sure that visitors come to this site. SEO service in Malaysia will give you the opportunity to be the first in the search. Feel free to ask for help and use the services of real specialists (Photo by Bram Naus on Unsplash).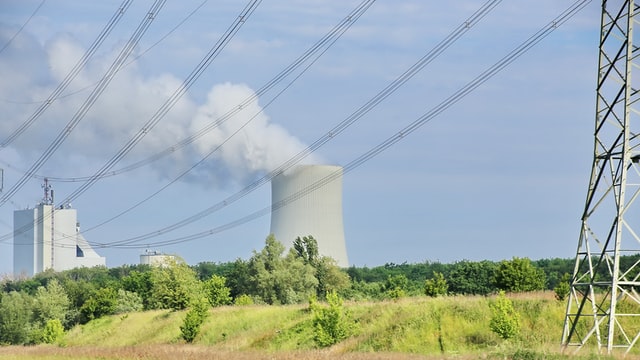 And if we are talking about industrial waste? What if the pollutants are produced on an industrial scale? Everybody should think about it. Please, don't forget: A greener energy should be a #1 choice in an eco-friendly era. The Canadian company SASK Power has proposed an original project that allows the continued use of coal for power generation but makes the process environmentally friendly. It means equipping power plants with special equipment for carbon capture. Thus, harmful emissions do not enter the air, and the CO2 and other by-products trapped in a special "filter" is further used in other industries (Photo by ETA+ on Unsplash).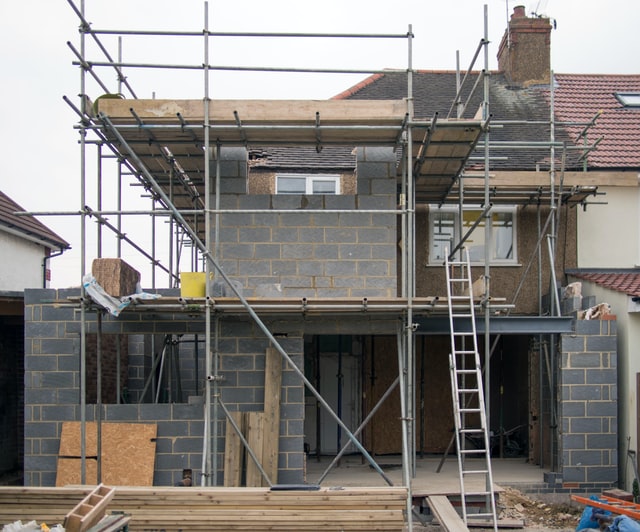 Posséder sa propre maison, c'est génial ! Mais en plus de la joie, cela vous apporte beaucoup de responsabilités et pas mal de problèmes. Des travaux de rénovation sont constamment nécessaires, il serait donc bien de trouver le devis maçonnerie, plâtrage mural ou menuiserie le plus rentable. C'est bien que maintenant tout puisse être fait en ligne. Il vous suffit de remplir un simple formulaire sur le site internet : vous devez indiquer votre région et décrire le projet qui sera mis en œuvre chez vous. Immédiatement après cela, vous recevrez trois devis d'entrepreneurs de votre région, et ce service est gratuit. Eh bien, un problème de moins. Maintenant, c'est beaucoup plus facile de faire un bon choix (Photo by Brett Jordan on Unsplash).
Share this article
Related Posts