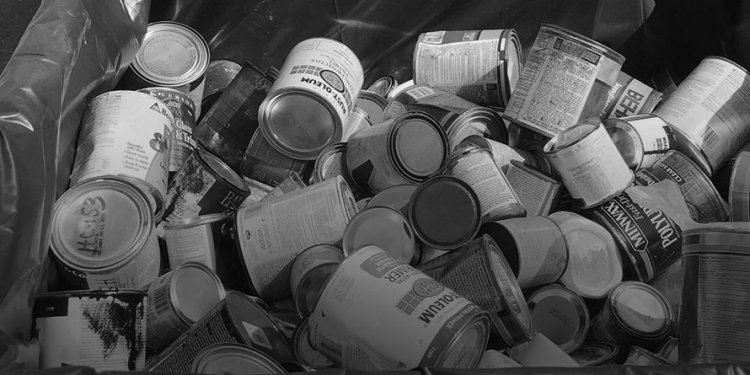 Monmouth County Hazardous Waste Disposal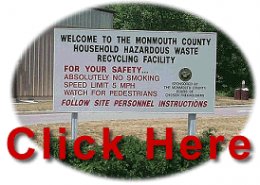 Contacts
Mr. James Hayes
Monmouth County Permanent Facility
3211 Shafto Road
Tinton Falls, NJ 07724
Hazardous Waste Disposal
Monmouth County's operates one of New Jersey's three Permanent Household Hazardous Waste facilities, located in Tinton Falls. In 2014, the operations of the Monmouth County Household Hazardous Waste (HHW) Facility was contracted out to an independent contractor. The hours of operation for household hazardous waste drop-off at the facility are as follows:
Tuesday-11-4 P.M. Wednesday -11-4 P.M Thursday 11-5 P.M Friday 11-7 P.M. Saturday 8-4 P.M.
Important Information
The Facility is open to Monmouth County residents only. There will be NO appointment required to drop off materials at the facility. The facility limits residents to 20 gallons of liquid or 220 pounds of dry material per visit. Liquid containers limited to 5 gallon size maximum. Solid packages limited to 50lb. weight maximum. NO business or commercially generated waste materials accepted. Asbestos, ammunition, fireworks, gunpowder, boat flares, radioactive materials (smoke detectors), medical waste, and medical sharps are not permitted for disposal at the facility. Monmouth County reserves the right to reject participants and/or materials at its sole discretion.
For further information, call 732-683-8686 and follow the prompts for "household hazardous waste disposal."
Please be prepared to provide a description of the types and quantities of materials you will be bringing.
Acceptable Wastes Adhesives Thermometers Thermostats Pesticides Herbicides Paints Stains Paint Thinners Solvents Automobile Fluids Car Batteries Pool Chemicals Propane BBQ tanks Photography Chemicals Chemistry Sets Fluorescent Lamps
Unacceptable Wastes Empty Containers Unknown Materials Tires Construction Waste Medical Waste Explosives Asbestos
Nonhazardous solid waste management, which includes garbage and recycling, is handled primarily at the municipal level. Questions pertaining to garbage collection, recycling collection, bulky waste pick-ups and recycling depots can be directed to your Municipal Recycling Coordinator.
Asbestos?
Contact:
Solid Waste Enforcement Team
Monmouth County Dept. of Health
6000 Asbury Avenue
Neptune, NJ 07753
Household Batteries?
There are common collection sites for household batteries throughout Monmouth County including municipal drop-off centers, municipal offices, and libraries.
Caution
Explosives or Highly Reactive Materials may be dangerous. If you have these types of materials, call first for safety instructions. DO NOT bring these materials without prior authorization! These dangerous items include, but are not limited to, picric acid, isopropyl ether, calcium carbide, perchloric acid and benzoyl peroxide.
See also:
Share this article
Related Posts