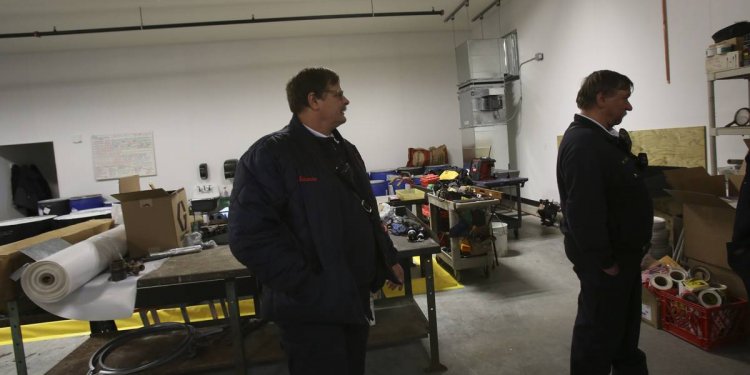 Naperville Hazardous Waste Disposal
Naperville provides its residents with a free Recycling Drop-Off Center through its contract with Resource Management.
Materials may be brought to the center on Wednesdays and Saturdays from 8 a.m. to 4 p.m. Access to the drop-off center is from the one-way drive off of Fort Hill Drive. No box trucks or vehicles larger than a pick-up truck or van will be permitted to drop off materials.
Have Electronics to Recycle?
Naperville's Environmental Collection Campus at 156 Fort Hill Drive is once again serving as a collection point for electronics recycling between 7 a.m. and 3 p.m. on weekdays. A fee applies for CRT, flat screens, projection TVs and monitors only; a variety of items are accepted.
Learn more
Recyclable Items
Materials accepted at the drop-off center are divided into these categories:
Paper Products
Newspaper
Junk Mail
Magazines
Catalogs
Phone Books
Books (notebooks, novels, hard or soft textbooks; residents are encouraged to donate items in good condition.)
Office Paper
Post-It Notes™
Gift Wrap
Paper Bags
Chipboard Boxes Such as Gift Boxes, Tissue Boxes, including Frozen Food Boxes and Cereal Boxes,
Corrugated Cardboard Boxes (flattened)
Shredded Paper (in clear plastic bags only)
Containers
Glass Bottles and Jars
Aluminum Cans, Foil, and Trays
Tin or Steel Cans, Including Empty Aerosol Cans and Paint Cans
Plastic Containers numbered #1 through #7 (except #6)
Plastic 6-Pack Rings
Milk Cartons and Drink Boxes
Scrap Metal
Cast Iron
Aluminum or Steel Scrap Pieces
Metal Drain Spouts
Metal Siding
Metal Fencing
Metal Pipes
Metal Fixtures
Metal Hangers
Share this article
Related Posts