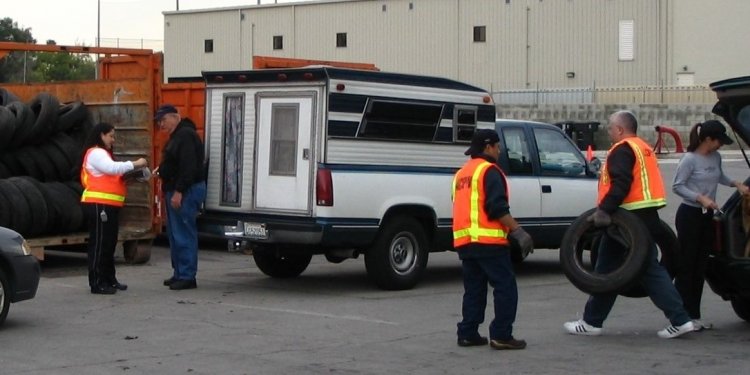 Torrance Hazardous Waste Disposal
All construction and excavation (C&E) or lane closure permit requests require the following information.
Contractor or Homeowner licensed for the work being performed.
Sketch showing the property dimensions and scope of work.
To obtain a copy of the permit you can go to:
Permit requests for Refuse Receptacle bins and dumpster placement require the following information:
Name of dumpster rental company (which must be licensed to do hauling work in the City of Torrance), preferably you're choosing CWS.
Exact address or project location.
Size of Dumpster: 10, 20, or 40-yard.
Permit Fees.
Weekly Trash Disposal:
Liberty Disposal
562-592-2001
Contact: Kotch
S & H Disposal
800-55-REFUSE
Contact: Wally
Residential trash and recycling pick up in the City of Torrance is done Monday through Thursday from 7:00 a.m. to 5:30 p.m. All trash and recycling must be out by 7:00 a.m. on your appointed pick up day. To find your pick up day, click here.
Although the Public Works Department for the City of Torrance covers a wide area starting at Western Avenue and going west, many Torrance addresses are serviced by the City of Los Angeles depending on your exact street address. To contact Los Angeles City, please call (213) 485-2121.
Disposal sites:
You may deliver and dispose of hazardous material; at the following location:
FREE PERMANENT DROP-OFF FACILITY:
S.A.F.E. COLLECTION CENTER
1400 NORTH GAFFEY ST
SAN PEDRO, CA 90021
OPEN SATURDAYS AND SUNDAYS FROM 9:00 A.M. TO 3:00 P.M. EXCEPT HOLIDAYS AND RAINY DAYS. NOTE THAT, STARTING JULY 1, 2010, SAFE CENTERS WILL NO LONGER BE OPEN ON FRIDAYS. THERE IS A LIMIT OF SIX (6) ELECTRONIC ITEMS PER VISIT.
- OR -
Free, one-day, periodic roundups are provided by the County of Los Angeles Department of Public Works. Nearly every weekend, there is a roundup somewhere in L.A. County that provides a safe and convenient way to dispose and recycle household hazardous waste and electronics.
For more information and a schedule of roundups with location maps, please call 1-888-CLEANLA.
Recycling Ordinance:
The State of California requires that the City of Torrance recycle 50% of its waste that would typically go to landfills. The California Green Building Code sets minimum recycling standards. Recycling, or reusing, construction and demolition materials can often reduce project costs and create jobs, as well as benefit the environment and meet the City of Torrance and State recycling mandate.
The City of Torrance requires that all demolition projects and construction or remodeling projects valued at $100, 000.00 or more must recycle, or reuse, at least 50% of the waste materials that leave the project site and 100% of excavated soil and land-clearing debris. A Waste Management Plan (WMP) form is part of the permit process for projects that meet these criteria. The WMP form is available at the permit counter.
Share this article
Related Posts