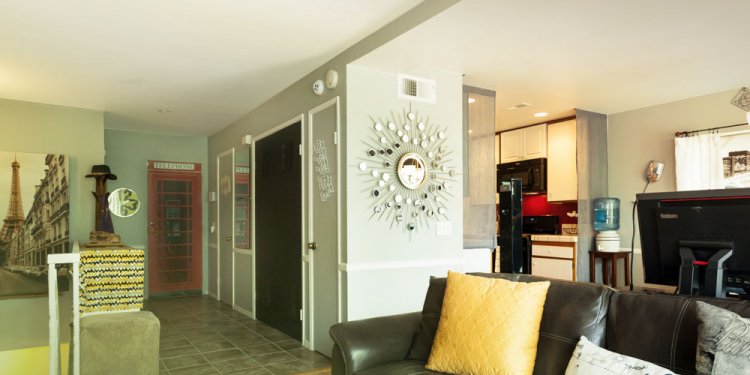 Vista Hazardous Waste Disposal
1145 E. Taylor Street (across the street from the Public Works Yard)
Hours: 9 a.m. to 3 p.m. SATURDAYS ONLY during the year except the holiday weekends.
Closed these holiday weekends: Easter, Memorial Day, Independence Day (July 4th, 2017), Thanksgiving, Christmas and New Year.
No appointment is necessary. No direct fee to the residents of Vista. Proof of residency is required.
Free door-to-door collection services are available to citizens 65 or older, or households possessing a registered handicap placard. P: 800.714.1195 to schedule an appointment.
Accepted Items
Household cleaners: drain & oven cleaners, wood and metal polish / cleaners, toilet bowl cleaners, disinfectants.
Automotive: oil and fuel additives, grease/rust solvents, carburetor/fuel injector cleaners, air conditioning refrigerants, starter fluid, lubricating fluids, radiator & transmission fluids/ additives, waxes, polishes, cleaners.
Home Maintenance and improvement products: paint thinners, paint strippers, adhesives, paints, stains, varnishes, sealants, and wood preservatives.
Lawn and garden products: Pesticides, Herbicides, and Fungicides (Poisons).
Miscellaneous: batteries, fingernail polish removers, pool and photo chemicals.
Home-generated sharps
Fluorescent light bulbs
Old and unused medicines
*If you have used oil, you can also drop it off at any of the
Directions
From State Route 78, exit Civic Center Drive, go north. Turn right on East Vista Way. Turn right on Arcadia. Turn left on Laguna Lane. Follow Laguna Lane to East Taylor Street, turn left onto East Taylor Street. Facility (and the entrance) are on the left (1145 E. Taylor Street, Vista CA).
Share this article
Related Posts