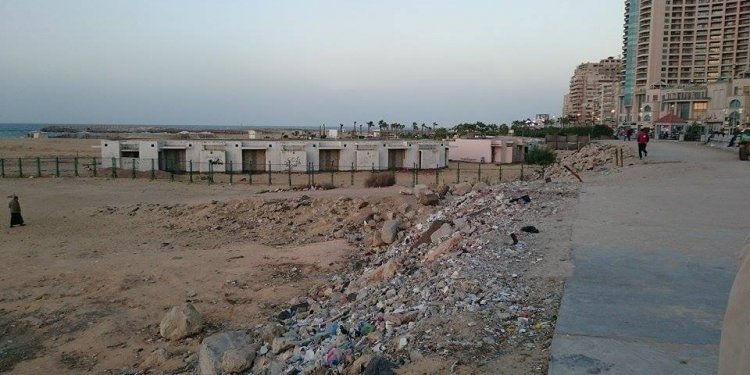 Alexandria Waste Disposal
Learn more about residential trash collection, who is eligible, how to prepare items for collection, and how to request a service.
Learn more about recycling at home, school, work and 'on the go', as well as, other environmentally friendly programs in the City.
Learn about the various street cleaning programs such as annual leaf collection and adopt-a-block programs.
What's New
This guide, designed for both new and longtime residents, will help you learn how the Resource Recovery Division converts waste into a resource, and shows the important role each of us plays in the process. The guide, arranged by material type, is color-coded for easy reference and includes all the information you need to know about our services, from recycling to yard waste to street cleaning, and more. The guide's paper is certified by the Forest Stewardship Council and contains 10% recycled fiber.

Reports & Documents
The SWMP was developed in response to regulations adopted by the Virginia Department of Environmental Quality in 2001 that require all local Virginia jurisdictions to submit updated twenty-year plans by July 1, 2004. The plan meets the state requirements and lays the groundwork for the future expansion of the City's solid waste programs.
Would you like to receive more information about recycling and solid waste programs? Need a quick reminder when refuse service will be delayed due to a holiday? With the service you can receive updates about recycling and solid waste plus over 80 additional topics that interest you.
Covanta Waste-to-Energy Facility
The Alexandria/Arlington Waste-to-Energy Facility located at 5301 Eisenhower Avenue, Alexandria, VA was jointly developed by the City of Alexandria and Arlington County to handle waste disposal.
Hours of Operation:
Monday - Friday, 6 a.m. to 5 p.m.
Saturday 6 a.m. to 11 a.m.
The Facility Monitoring Group was established in January 2013 by the City of Alexandria and Arlington County to be the single point of contact for Covanta, the owner and operator of the Waste-to-Energy facility; handling the routine operational monitoring, financial management and maintenance of the facility.
Share this article
Related Posts