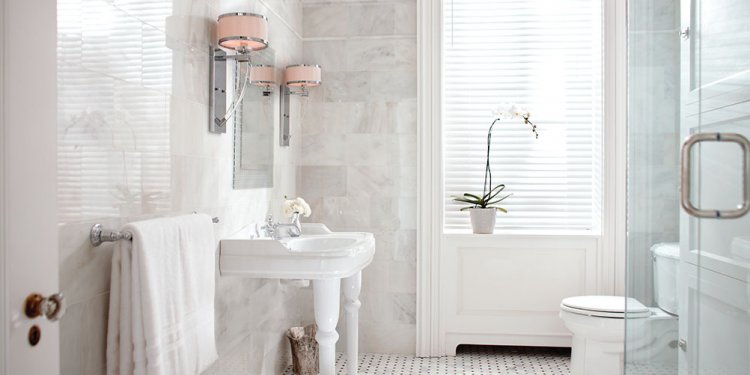 Home Depot Waste Disposal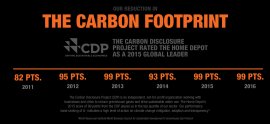 With more than 2, 200 stores, some 90 supply chain facilities and millions more square footage in office space, we may be big, but we strive to be a gentle giant that treads lightly on the Earth. And we've found that operating our stores and other facilities more efficiently not only conserves natural resources, but also just make good financial sense.
Through vigilant monitoring of our resource consumption. We keep close tabs on our in-store energy use and emissions data. We analyze these metrics and use them to improve our performance, day after day, year after year.
Through the relentless pursuit of energy-efficient products and technologies. High-efficiency HVAC units, LED-lit exterior signage, low-wattage interior lighting, heat-reflective roofing — these measures have added up to tremendous reductions in CO2 emissions and energy use at our stores.
Through innovative recapture systems that conserve water. By installing water accumulation tanks to irrigate our Garden Centers in 145 Home Depot stores, we saved over 72 million gallons of water in 2016 alone. We also use eco-conscious bathroom fixtures, such as low-flow faucets, that cut water use by 40 percent.
Through sustainable waste-management methods. In 2016, more than 40 percent of the hazardous waste generated through our store operations was reused for energy or recycled. All of our associates are held to comprehensive standards for handling and disposing hazardous materials. These policies are baked into each store's operating procedures and all associates' day-to-day work.
Through a full commitment to recycling. We recycle as much product as possible. Paper, corrugated cardboard and wood pallets, drywall — the more we can keep out of landfills, the better. We source recycled content for our shopping bags, signage, and office supplies.
In Our Supply Chain
Conservation in our stores is just one part of the equation. How we use energy beyond the parking lot matters when we calculate our full carbon footprint. Whether it's using hydrogen-fuel-cell-powered forklifts at our distribution centers or finding smart ways to limit truck miles, we continually strive to keep our supply chain as environmentally neutral as possible. Among the results of these efforts: a 35 percent reduction in CO2 emissions in the last six years — all while doubling our shipping inventory.
Share this article
Related Posts