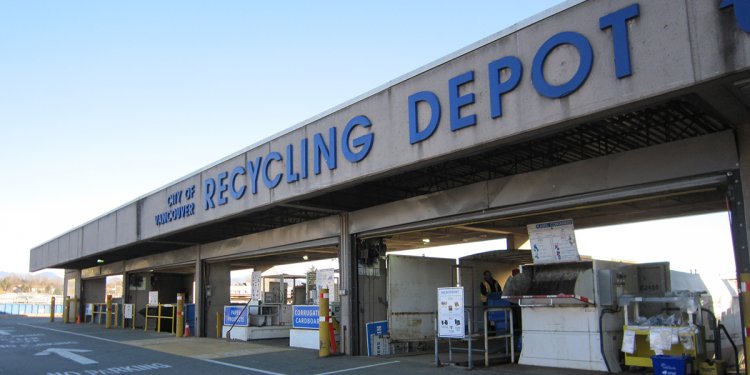 Information About Waste Disposal
Below is a collection of databases and reports that provide information related to waste disposition. While most of these are directly related to the Department of Energy's (DOE) waste management activities, some links include information from the commercial sector.
Transportation and Disposition of Bulk Uranium Oxide from DOE's Depleted Uranium Hexafluoride Conversion Facilities – Depleted uranium hexafluoride (DUF6) is the by-product of uranium enrichment for defense and commercial needs using gaseous diffusion technology that began as part of weapons development during World War II and was carried out at three locations: the Paducah Site in Kentucky, the Portsmouth Site in Ohio, and the East Tennessee Technology Park in Oak Ridge, Tennessee. In 2004, DOE issued Final Environmental Impact Statements on the management and disposition of approximately 760, 000 metric tons of DUF6 in about 63, 000 cylinders. As a result of records-of-decision following a thorough NEPA review, DOE now operates two facilities (one at its Portsmouth site and one at its Paducah site) which will convert up DUF6 into a more stable oxide form for long-term management and hydrofluoric acid (which will be sold commercially). [To learn more about DOE's conversion facilities…click here] When the Record of Decision was issued, DOE deferred a decision on the transportation and disposition of the DUF6 conversion product. By Summer of 2016, DOE plans to prepare a Supplemental Environmental Impact Statement to analyze potential impacts of transportation of uranium oxide to one or more of three low-level radioactive waste disposal facilities, located in Nevada, Texas, and Utah.
The Central Internet Database (CID) site provides information about the implementation of the December 12, 1998 Programmatic Environmental Impact Statement Settlement Agreement between DOE and the Natural Resources Defense Council (NRDC et. al. v. Richardson, No.97-936(SS)(AK)), which resulted in the development of the CID. The CID integrates waste management and cleanup data from multiple DOE data sources into a single database accessible through CID reports. CID information includes nationwide DOE data for Radioactive Waste, Contaminated Media, Spent Nuclear Fuel, and Facilities.
For DOE/EM waste and material stream data: Waste Information Management System (WIMS) provided by Florida International University - WIMS is developed to provide DOE Headquarters and site waste managers with the tools necessary to easily visualize, understand, and manage the vast volumes, categories, and problems of forecasted waste streams.
For commercial Low-Level Radioactive Waste disposal information, Manifest Information Management System (MIMS) - The Manifest Information Management System (MIMS) is a database used to monitor the management of commercial low-level radioactive waste (LLW) in the U.S. MIMS was developed in 1986 by the U.S. Department of Energy (DOE) in response to provisions in 42 U.S.C. 2021g(a).
Brokers and processors data base sponsored by the Southeast Compact Commission - This directory is intended for use by compacts, states, federal agencies and others to provide information to generators seeking to treat, process and otherwise manage their waste in preparation for ultimate disposal.
International waste management data from the International Atomic Energy Agency Net-Enabled Waste Management Data Base (NEWMDB) - The NEWMDB contains information on national radioactive waste management programmes, radioactive waste inventories, radioactive waste disposal, relevant laws and regulations, waste management policies, and plans and activities.
12/2000 Low-Level Waste Disposal Capacity Report Version 2 - The purpose of this Report is to assess whether U.S. Department of Energy (DOE or the Department) disposal facilities have sufficient volumetric and radiological capacity to accommodate the low-level waste (LLW) and mixed low-level waste (MLLW) that the Department expects to dispose at these facilities.
Long-Term Management and Storage of Elemental Mercury - In addition to banning the export of elemental mercury from the United States as of January 1, 2013, the Mercury Export Ban Act of 2008 (MEBA) (Public Law No. 110-414) requires the Department of Energy (DOE) to establish a facility for the long-term management and storage of elemental mercury (generated with the U.S.). DOE used the National Environmental Policy Act (NEPA) process to evaluate options considered in a January 2011 Environmental Impact Statement (EIS) and a September 2013 Supplemental EIS.
flights from dallas to houston flights from atl to california memphis to miami flights united airlines cancelled flights gogole flights google matrix flights denver to orlando flights flights to dallas from lax private jet flights flights from atl flights from seattle to denver charlotte nc flights flights from san diego to new york flights to vegas southwest flights from kansas city cheapest flights to orlando scotts flights why are flights being cancelled charter flights flights from oklahoma city flights to guyana flights from charlotte to boston flights to charleston flights from rdu to miami flights puerto rico flights from memphis to atlanta priceline cheap flights flights for las vegas nyc to boston flights cheap los angeles flights flights denver houston to nyc flights orlando to miami flights flights to playa del carmen flights from colorado springs flights to panama belize flights flights from tijuana to guadalajara american airlines cancels flights flights from lax to seattle cheap flights from orlando flights from boston to orlando cheap flights from seattle chicago to san diego flights cheap o flights google flights to orlando book cheap flights flights to hawaii from lax flights from seattle to atlanta flights to honduras flights from nyc to lax flights to reno nevada canada flights cheapest time to buy flights seattle to san diego flights flights to destin fl colombia flights flights from cleveland to atlanta private charter flights greece flights dallas to denver flights flights hawaii miami to chicago flights unaccompanied minor flights cheap flights to jamaica flights to rochester ny compare flights flights from lax to hawaii san diego to las vegas flights amsterdam flights when are flights cheapest chicago to puerto rico flights cheap flights from boston dart flights cheap flights from phoenix santa barbara flights best flights flights to scottsdale arizona flights to phoenix from san diego delta flights to hawaii cheap flights to philadelphia hoogle flights tokyo flights flights to orlando from nyc
Share this article
Related Posts