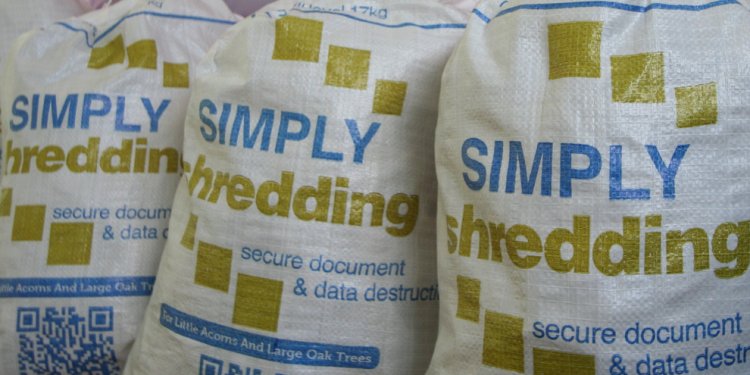 Waste Disposal Stafford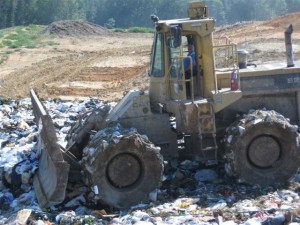 Accepted Landfill Materials & Household Hazardous Waste
We accept most usual household and commercial wastes on a daily basis. However, some materials are flammable, explosive or otherwise toxic and may require specific disposal. We offer specific days for disposal of these materials.
The next Household Hazardous Waste Collection Day will be held on Saturday, May 20 in the parking lot of Stafford Middle School. The address is 101 Spartan Drive, Stafford, VA 22554. This collection is being held in conjunction with Rappahannock Goodwill's Electronics Recycling event. Most electronics, except TVs, will be accepted. Please call 540-658-8680 with questions.
Is something hazardous? Many items found in garages, basements, bathrooms and kitchens are considered hazardous.
The following common household materials will be accepted at the Household Hazardous Waste Collection:
Kitchen: bug spray, floor care products, furniture polish and metal polish with solvent.
Garage: automatic transmission fluid, battery acid (or battery), brake fluid, car wax with solvent, diesel fuel, fuel oil, gasoline, kerosene, motor oil or other oils, oil-based paint and paint brushes with solvent, cutting oil, solvent-based glue, model paint, fiberglass epoxy, primer and turpentine.
Miscellaneous: artist paints and mediums, varnish, moth balls, swimming pool acid, gun cleaning solvents, dry cleaning solvents, lighter fluid, photographic chemicals.
Medical and radioactive waste will not be accepted.
to reduce hazardous chemicals in your home.
Commercial, School, or Entity other than a Residence
Our current vendor for hazardous materials is MXI Inc. If you need disposal for hazardous items, please contact MXI. Various charges will apply.
MXI Environmental Services
MXI Maumee Express
26319 Old Trail Road Abingdon, VA 24211
276.628.6636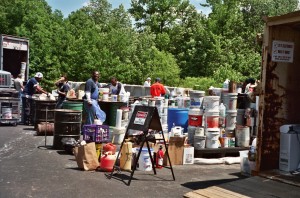 Fluorescent Bulbs
We accept most sizes: 4 foot tubes, corkscrew, U-shaped, and circular, fluorescent bulbs daily at the Regional Landfill. 8 foot bulbs are considered to be a commercial size and are only accepted on our specified hazardous waste collection days. Do to storage limitations and breakage during transport, we do not accept any fluorescent bulbs at our Belman Road facility. Please feel free to check with local home improvement and electronics retailers about bulb recycling opportunities too.
Latex Paint
If the paint is in good condition, consider donating it to Habitat for Humanity. Call the local office at (540) 891-5009.
If you have less than half a can, open the lid and let it dry. If you have more than 1/2 a can, you can add kitty litter, sawdust or a commercial product to help absorb the moisture. Once it is dry, homeowners can place it in your regular trash.
If the paint is oil-based, please save it for the next household hazardous waste day for proper disposal.
What can I do with diabetic needles?
Diabetic needles or other sharp objects can be placed in a coffee can or milk jug and disposed of in the regular trash.
Do you accept medical waste?
The R-Board does not accept any kind of medical waste from hospitals or clinics. Individuals with expired or unused medications are encouraged to save those items for take-back days at your local hospital or pharmacy. Expired medications or old prescriptions may be mixed with used coffee grounds or other undesirable material and placed in a container with a lid for disposal in the regular garbage. Please do not flush medications down the toilet.
How many trees can I bring in?
There is no limit to the amount of limbs and brush a resident can bring in, but it must come from his/her home. The material must be 4" in diameter or smaller to fit in the mulching machine.
Do you take mobile homes? How much will it cost?
enterprise 1800
european regional development fund
6 steps in the entrepreneurial process
most valuable startups
crowdfunding black owned business
ldcs
start a crowdfunding campaign
audde
enterprise norwood
msc it
ignou courses
minority entrepreneurs
part time entrepreneur
start up nation 2020
polytechnic admission 2021
start up investment
first aid certification
flint crowdfunding
top crowdfunding sites for nonprofits
defence institute of advanced technology
best startups to work for
antler vc
financial samurai crowdstreet
startup base
nyu classes
entrepreneur day
wefunder campaign
oculus rift crowdfunding
disciplined entrepreneurship
ben miller fundrise
crowdfunding 2021
open university courses
seedrs investment
mp board 10th result 2019
ideal entrepreneur
Share this article
Related Posts