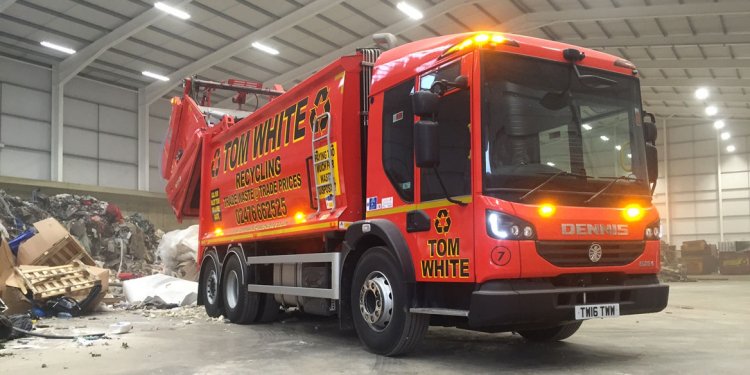 White Waste Disposal
White goods are large appliances such as refrigerators, air conditioners, washing machines, dryers, stoves and freezers. There is a minimal charge for curbside disposal per appliance or item. You may also elect to dispose of your item at the landfill for a fee.
Small appliances such as toasters, blenders, etc. may be placed in the regular garbage.
To schedule pick up of white goods, please call the Manatee County Customer Service Department at 941-792-8811, Monday through Friday between 8:00 a.m. and 5:00 p.m., with the exception of holidays.
Construction Debris
Properly prepared* residential C & D may be placed at the curb for pick up by the waste hauler.
Residents may have a rolloff box delivered to the site. C & D is an open market, and any waste hauler may be used. Consult your local yellow pages.
Construction debris can be hauled to the Lena Road Landfill for a fee.
*Properly Prepared: Bags or 32 gallon cans less than 50 lbs., not protruding from the container, or tied and bundled, less than 4ft and under 50lbs.
Furniture
Furniture is categorized as "special items", and can be placed out with the regular garbage, free of charge for customers with Residential Curbside Pickup service. However, please do not exceed two items per collection day.
Televisions
Do NOT dispose of TVs in your trash. Prior arrangements must be made before placing a TV at the curb.
Disposal Options:
Call 941-792-8811 and speak to a customer service representative for details to schedule a special pickup. You may use your one "free annual" option or pay a fee for this service.
Deliver the TV to the Manatee County Landfill between 9:00 a.m. and 3:00 p.m. on the 3rd Saturday of each month for proper disposal at no charge.
If you are able to unload your TV without assistance from County personnel, you may bring it to the Lena Road Landfill Monday-Saturday 8:00am-5:00pm. Please stop and speak with scalehouse staff; there will be no charge for disposal.
Check with your local thrift store to see if they are accepting donations of working TVs.
Household Waste
Residential household waste in unincorporated Manatee County is collected twice a week between the hours of 6:00 a.m. and 6:00 p.m. by one of two waste haulers:
Waste Management (South and East County)
Waste Pro (North and West County)
Your waste must be placed in one location, not more than three (3) feet from the curb or road, before 6:00 a.m on the day of collection.
Containers must be easily accessible and free of obstructions.
Waste must be contained in water tight plastic bags at least 1.5 mil thick, or cans not larger than 32 gallon capacity.
The total weight of each container must not exceed 50 lbs.
The waste haulers will not pick up residential garbage containers that include yard waste, household hazardous waste or marine or auto parts.
Handicapped residents who are unable to carry household waste and recycling to the curb may apply for rear door service at the curbside rate by calling 941-792-8811, Monday through Friday between 8:00 a.m. and 5:00 p.m.
This is the removal of an extraordinarily large quantity of household debris. Residential curbside or rear door customers will be provided one annual large general solid waste clean up per residence, at no additional charge, at the curb. To make arrangements, please call Customer Service at 941-792-8811, Monday through Friday between 8:00 a.m. and 5:00 p.m., with the exception of holidays.
cityview at highlands
cityview condos philadelphia pa
cityview center
cityview apartments chattanooga
cityview church elmhurst
homewood suites by hilton fort worth west at cityview tx fort worth tx 76132
cityview apartments seattle
cityview hop on off boston trolley
1701 cityview
cityview erie ave
cityview church elmhurst
cityview condos knoxville
cityview classic cars ft worth
cityview fort worth
cityview bowling alley
live at cityview lofts houston
cityview restaurant elk grove
the heights of cityview fort worth tx
rosemont cityview apartments marietta ga
augusta at cityview floor plans
cityview band
szechuan restaurant cityview fort worth, tx
cityview pools
cityview church pearland
cityview hop on hop off boston trolley sightseeing tour
cityview condos philadelphia reviews
cityview austin
boston cityview trolley
cityview electric
target cityview fort worth
salado at cityview houston tx
cityview orlando
cityview orlando apartments + unit 435
cityview dental arts chicago
luxury apartments cityview fort worth
cityview tv & computer, inc. reviews
cityview apartments greensboro nc
teresa cisneros burton cityview
avery pointe at cityview apartments reviews
cityview portal
knockouts - cityview, 4487 bryant irvin rd, fort worth, tx 76132
cityview church york, pa
cityview apartments pittsburgh
cityview church minneapolis
cityview apartments st louis
cityview surgery center fort worth
cityview at the highlands lombard
cityview san antonio
cityview condo philadelphia
charleston at cityview
cityview best of ballot knoxville
cityview apartments charlotte nc
cityview church fort worth tx
5900 cityview blvd fort worth tx 76132
cityview crossword
cityview vaughan
holiday inn express ft worth cityview
cityview fayetteville
cityview cherokee
vantage cityview fort worth
cityview hotel antigua
cityview limo
cityview rental
the vantage at cityview retirement community
cityview senior living
heights at cityview fort worth
home2 suites fort worth southwest cityview, tx 5401 sw loop 820, fort worth, tx, 76132-1802
cityview hotel tripadvisor
cityview car wash coupons
cityview hotel kowloon
cityview apartments chattanooga tn
cityview hong kong booking.com
Share this article
Related Posts