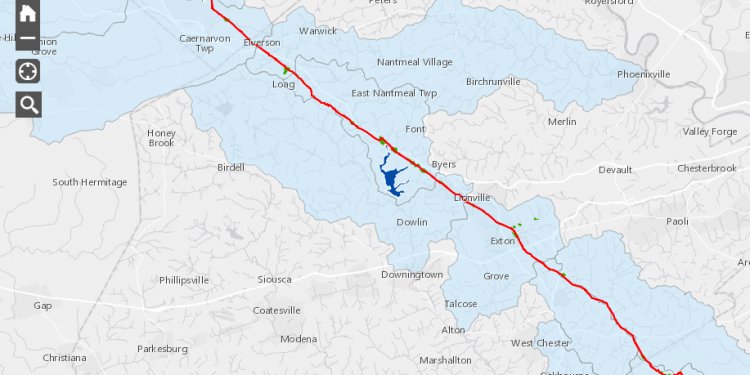 Hazardous Waste Disposal Chester County PA
Township residents will have the opportunity to get rid of household hazardous waste at no charge. (Commercial and industrial entities are excluded from this program.)
Materials will only be accepted if in original container with label. A maximum of 25 gallons and/or 220 lbs of materials per household will be permitted.
Costs for this collection will be paid for by the Township, the State, and Lanchester and SECCRA Landfills. Questions may be answered by the Chester County Solid Waste Authority at 610-273-3771.
Collections are only for residents of Chester County - no businesses. Proof of residency may be required at the dropoff. A maximum of three items per vehicle will be accepted. All Household Hazardous Waste Disposal events begin at 9:00 AM and end promptly at 3:00 PM.
2017 Household Hazardous Waste Collection Dates
Saturday, April 8th
Center for Arts and Technology Pickering Campus
1580 Charlestown Road, Phoenixville, PA 19460
Saturday, April 22nd
Octorara High School
226 Highland Road, Atglen, PA 19310
Saturday, May 20th
Owen J. Roberts Middle School
881 Ridge Road, Pottstown, PA 19465
Friday, June 23rd
Coatesville Learning Center
1635 East Lincoln Highway, Coatesville, PA 19320
Saturday, September 9th
Oxford School District Administrative Building
125 Bell Tower Lane, Oxford, PA 19363
Saturday, October 14th
Chester County Government Services Center
601 Westtown Road, West Chester, PA 19380
Words identifying hazardous materials
CAUTION
COMBUSTIBLE
CORROSIVE
DANGER
EXPLOSIVE
FLAMMABLE
HAZARDOUS
POISONOUS
REACTIVE
TOXIC
WARNING
Accepted Materials
Paint Products
Outdoor
Household

Oil-Based Paints
Paint Thinners/Stains/
Turpentine
Varnish/Shellac
Strippers/Removers
Adhesives
Wallpaper Cement
Other Solvent-Based
Paint Products

Pool Chemicals
Weed Killers
Septic Tank Degreasers
Asphalt Sealers
Caulking Compounds
Joint Compound
Roof Cements
Rodent Poison

Drain Openers
Rug/Wood/Metal Cleaners
Mothballs/Flakes
Spot Remover
Dry Cleaning Fluid
Kerosene
Toilet Bowl Cleaners
Rechargable Batteries - Lithium, Ni-Cad, Button

Automotive
Other

Grease/Rust Solvents
Fuel Additives
Carburator Cleaners
Transmission/ Brake Fluid
Antifreeze
Gasoline/Gas & Oil Mixtures
Car (lead-acid), Truck,
Motorcycle, Marine Batteries

Acids/Caustics /Solvents
Flammables/
Oxidizers
Lead/Mercury
Pesticides/Poisons
Organic Peroxide
Reactive Metals
Propane Cylinders (under 20 lbs.)

Unaccepted Materials
Latex Paint (Water-Based)*
Used Motor Oil*
Infectious/Medical Waste
Unidentified Waste
Appliances

Asbestos
Explosives/Ammunitions
Tires*
Pressurized CFAs & HCFs
Radioactive Waste

PCB's
Freon
White Goods
Gas Cylinders
Alkaline Batteries
* Latex (water based) paint needs to be dried out before being put in the trash. Take off lid and place in the sun and periodically stir until all that is left is a thick material, then place open can with regular trash. Or put paint into plastic bag with absorbent material. (e.g., kitty litter) and place bag and open can in regular trash.
* Call 610-273-3771 for the recycling location for automotive related materials.
Household Electronic Waste
Chester County will not accept household electronic waste at the Household Hazardous Waste collections. Chester County will accept electronic waste at the Lanchester Landfill free of charge until December 2017. A maximum of three electronic items will be accepted per vehicle. A complete computer system is considered one item. All items must be intact and no disassembled items will be accepted. Residents must be able to unload their own items.
Share this article
Related Posts