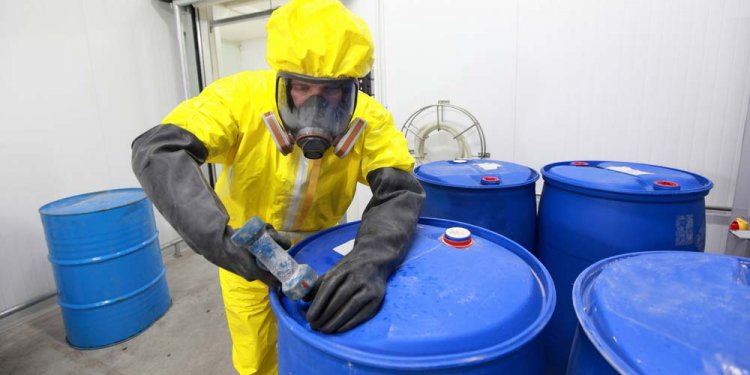 Hazardous Waste Disposal Company
Hazardous waste is waste that is dangerous or potentially harmful to our health or the environment. Hazardous wastes can be liquids, solids, gases or sludges. Hazardous waste should not be dumped into a landfill like other waste. It needs to be disposed of responsibly to prevent hazards to human and environmental health.
Proper Disposal of Hazardous Waste: Why It Matters
Hazardous waste disposal problems may arise when materials that can cause illnesses or pollute the environment are not handled properly. Responsible disposal of hazardous materials isn't just the domain of heavy manufacturing. Laboratories, households and professional offices all face this challenge, too. Whether it's medical hazardous waste disposal, industrial hazardous waste disposal or even household and commercial hazardous waste disposal, waste generators must pay careful attention to the disposition of chemicals, medical waste, radioactive waste, janitorial supplies, building materials and e-waste. Each and every one of these can potentially harm people and the environment.
Improper hazardous waste disposal can harm the health of employees and local residents, as well as animals and plant life. It can contaminate soil and the local water supply and pollute the air. It can lead to a decrease in property value and expose your business to fines and/or lawsuits.
Hazardous Waste Minimization
Before developing a plan for hazardous waste disposal services, see if you can figure out how to simply make less. Try to think, "How do I prevent hazardous waste?" instead of "How do I get rid of it?" Here are a few tips to help businesses reduce hazardous waste production:
Substitute non-hazardous materials for hazardous materials.
Rethink your operating practices. Is there a less harmful way to produce your product or service?
Train employees in proper handling processes.
Improve existing equipment.
Replace old equipment with more efficient equipment.
Segregate waste types by placing them in hazardous waste disposal containers to avoid cross-contamination.
Share this article
Related Posts