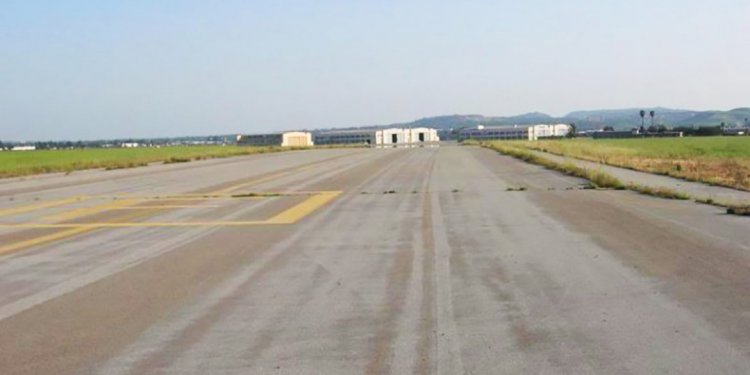 Irvine Hazardous Waste Disposal Sand Canyon Hours
According to the California Integrated Waste Management Board, electronic discards, or e-waste, is one of the fastest growing segments of our nation's waste stream. In addition, some researchers estimate that nearly 75 percent of old electronics are in storage, in part because of the uncertainty of how to properly dispose of these items.
As technology quickly evolves and new products are outdated almost as soon as they are available for purchase, the need for proper and safe disposal of electronics is apparent. If products are still in working order or need minor repairs, they should be donated to a school, library, charity or church. If they are broken and need to be disposed of, there are several disposal options in Orange County - do not place electronics with your household trash.
Certain materials, particularly metals, in electronic devices can be salvaged and recycled, and proper handling of electronics ensures that no harmful materials such as lead will contaminate our landfills or water supply.
Electronics include:
Cell phones, smart phones, PDAs, pagers
Computer monitors
Computers/CPUs
Laptop computers
Photocopiers
Printers/scanners/fax machines
Stereos/radios/MP3 players or iPods
Telephones/answering machines
Televisions (including plasma and LCD)
VCRs/DVD/CD players
Video game consoles
Disposal of unwanted electronics
Due to state environmental laws, Waste Management is unable to accept TVs, computer monitors or other "e-waste"through our bulky item pick-up program. Please take these items to Waste Management's Sunset Environmental Transfer Station in Irvine or a county collection center (see below) for safe disposal. For more information on county sites that accept e-waste, please call (714) 834-6752 or go to . For other resources on reusing and recycling electronic products, visit or .
All Orange County Household Hazardous Waste Collection Centers are open Tuesday - Saturday, 9 a.m. to 3 p.m. and closed on rainy days, Independence Day, Thanksgiving Day, and Christmas and New Year's Days.
Anaheim Regional HHWCC
1071 N. Blue Gum Street
Anaheim, CA
(located between the 91 and 57 freeways on the corner of La Palma and Blue Gum)
Huntington Beach Regional HHWCC
17121 Nichols Street
Huntington Beach, CA
(located between Beach Blvd. and Gothard St. off Warner Ave. next to Rainbow Recycling and Disposal - use Gate 6)
Irvine Regional HHWCC
6411 Oak Canyon
Irvine, CA
(located off of Sand Canyon between the 5 and 405 freeways, use the same driveway as Bark Park)
San Juan Capistrano Regional HHWCC - Prima Deshecha Landfill
32250 La Pata Avenue
San Juan Capistrano, CA
(from the 5 freeway, exit Ortega Highway, go east to La Pata and turn right; or Antonio Parkway south, cross Ortega Highway, continue on La Pata Road to the landfill entrance)
Residents of Laguna Beach and Mission Viejo-
If you are a resident of Laguna Beach or Mission Viejo, you an call for a home collection of their unwanted electronics. Acceptable electronics include computers, monitors, laptops, TVs, cell phones, fax machines, microwaves, VCRs, DVD/CD/tape players and more. Just contact Waste Management's At Your Door Special Collection service for a home pick up.
There are three easy ways to schedule a collection:
Easy & Convenient!
Customer Service
Phone: (714)558-7761, (949)642-1191
Hours of Operation
Mon-Fri 7:00am - 5:00pm Sat 8:00am - noon
See also:
Share this article
Related Posts