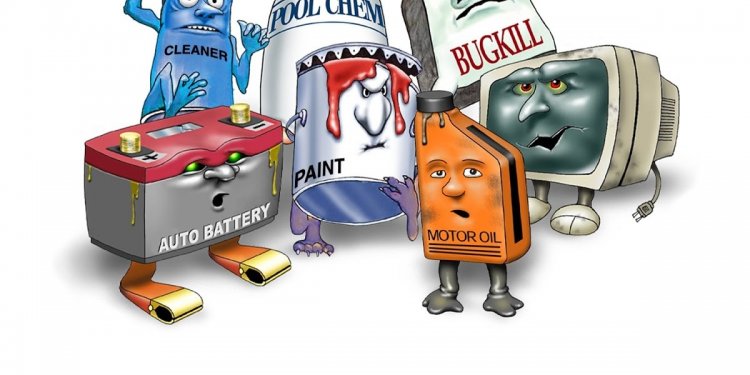 Poway Hazardous Waste Disposal
Free disposal of household toxins and electronic waste is available at the City of Poway's Household Hazardous Waste (HHW) Collection Facility. Proof of residency (formal I.D. or current utility bill) is required.
Household hazardous waste is unused or leftover portions of products containing hazardous chemicals used to maintain your residence. Products labeled caution, warning, danger, poison, toxic, flammable, or corrosive are considered hazardous.
Transportation & Weight Limits
Leave products in the original container with lids on tight so they will not leak. Transport containers in the trunk or in the back of the vehicle away from passengers.
Do not
transport more than 15 gallons or 125 pounds at a time in containers no larger than a 5-gallon bucket.
To reduce the amount of Household Hazardous Waste you generate, please buy only what you need and use it up. Choose less toxic alternatives and recyclables.
Examples of HHW
Household hazardous waste includes leftover:
Share this article
Related Posts