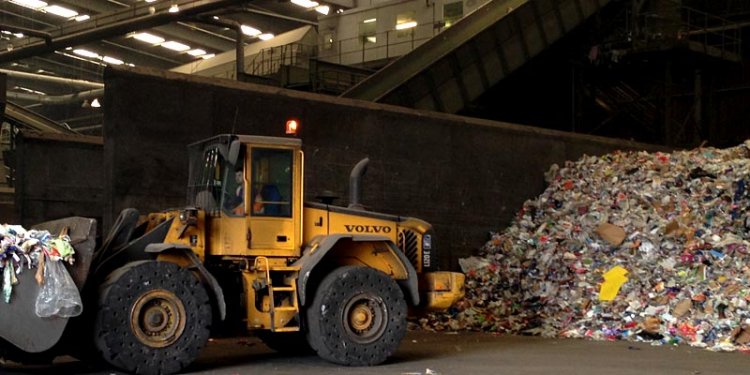 Council Waste Disposal Sites
Waste is a serious and unaddressed problem within the Bambui area. Presently, the Tubah municipal council have two designated dump sites, however both these sites are relatively unregulated and uncontrolled. These sites are problematic because they extend along roadsides and through erosion and excessive dumping, waste seeps into the surrounding environment and water supply, such as the Bambui Tubah watershed. Whilst the aspiration of establishing one environmentally sustainable and manageable landfill site has been conveyed to the Tubah Council, the budget has been exceeded for the next two years, making it impossible to gain funds required to establish such a landfill.
According to Bambui's Waste Management Board, about 80% of waste generated within households is biodegradable. This was revealed through a study in which 100 families were allocated specific bags to encourage sorting biodegradable and non-biodegradable waste. This has demonstrated the importance of educating the Bambui community upon how to differentiate biodegradable waste from non-biodegradable waste and how such programs could significantly assist in reducing waste.
To prevent the continuation of illegal dumping and the uncontrolled dispersion of waste education and sensitization for correct waste disposal is imperative. This has been identified as an area that can be vastly improved within the Bambui community. The sorting biodegradable and non-biodegradable waste could also be improved through information and training regarding the benefits of composting at a household level. Establishing composting systems within households producing a predominance of biodegradable waste would be extremely beneficial within the Bambui community. Not only would such a system greatly reduce the total waste created, and therefore the total waste requiring management, the compost produced could be used to improve the quality of the farming industry within the community. A further suggestion that has been proposed is including human waste into such a composting system.
A final challenge which requires addressing within the waste sector of Bambui is recycling. Whilst recycling programs and workshops have been coordinated, they have not been successfully implemented.
Design Projects
Reignite and the Bambui community leaders have identified the following waste management design projects. Students are invited to address a single issue or provide an integrated design solution for two or more design areas. Alternative projects may also be considered.
Solid waste refuse
Design a single, manageable and environmentally sound waste site with clearly demarcated boundaries. To control Bambui's waste and to prevent the uncontrolled sprawl of waste the community has identified the importance of establishing an improved dumpsite. To commence such a project requires that the existing site be cleaned and that the current spread of waste, running along the road and extending down to the nearby water sources, be contained.
Recycling program
Design recycling programs and develop community awareness through seminars and workshops. Educating the Bambui people upon what waste materials are recyclable, what different varieties of recyclables exist, as well as what waste products are biodegradable, is an important step in addressing the encompassing issues of waste creation within the community. To commence such programs will also require providing resources and equipment, such as specifically labelled or designated cans for waste, recyclables and biodegradables as well as vans or trucks for the removal of such waste.
Recycling Plant
Design a recycling plant or depot so that sorted plastics and metals can be converted and reused within the community. A proposal for creating a recycling plant has the potential of addressing the issue of excessive waste whilst encouraging recycling and also creating employment opportunities. Designing an affordable and feasible recycling plant has been proposed as a potential project that could be implemented within the Bambui community. Recycling methods and processes that are simple and easy to implement while minimising the amount of capital set-up should be given priority. Thought should also be given to the products that could be produced.
Organic waste disposal
Currently there are large amounts of organics waste in Bambui including food waste from the markets, agricultural and household waste. Students are challenged to design an organic waste process that not only manages the organic waste in Bambui but produces a useful by-product as well.
Share this article
Related Posts