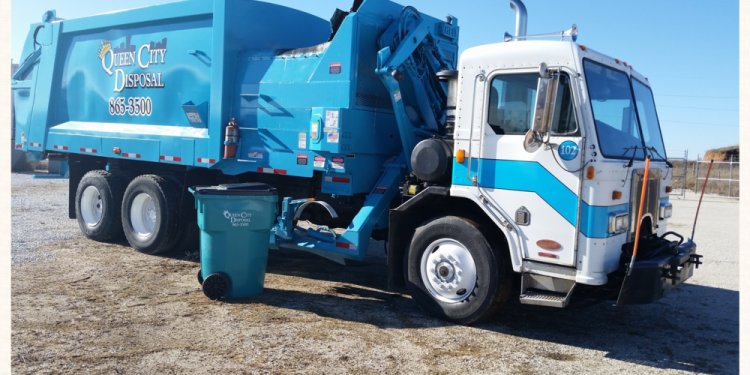 Environmentally Friendly Waste Disposal
Pick a time period – A week is a good place to start.
Get everyone on board – If they live in your house and they make trash, they are involved, so catch 'em up to speed.
Throw stuff away – Go about your normal routine, and throw away what you usually do. It is important that you be honest with yourself and not try to be on your "best behavior." Remember, you are trying to get an accurate measurement of your waste output.
Weigh in – If you can, weigh your trash. Each time you take a trash bag out of the house, plop it on the scale. This way you can have a baseline for comparison (sort of like "before" and "after" photos when you're starting a new workout program). Though you will visually be able to see your trash dwindle, the satisfaction of cold, hard facts is the icing on the cake.
Put on some gloves – Check daily to see what you threw away that could have been recycled, composted, reused or avoided. This part is the "eeewwww" moment – we are talking about trash here. But, by doing it daily, it wont be as bad. Don't be deterred by what you find. Remember your mission. You can do it!
Get graphical – Make a list, chart, pie graph, power point…whatever you want. Just write down your findings, and use those findings to make a plan. What can you recycle that you are currently tossing in the trash? What can be composted? What can be reused and, in turn, what didn't need to be there in the first place?
2. Recycle – Know the rules
The U.S. EPA estimates that 75 percent of our waste is recyclable. This is great news, especially since the American Forest and Paper Association (AF&PA) states that 87 percent of the U.S. population, or 268 million people, have access to curbside or drop-off recycling programs. This means that many materials can be recycled and programs are, for the most part, accessible.
So what's the holdup? For many people, it is knowing exactly what goes in the recycling bin and what to do with stuff that doesn't. Here's a checklist:
Check with your local government to get a list of what materials you can and cannot put in your curbside bin.
Use mail-back and store drop-off programs. This option is great for electronics and automotive waste. Most auto parts stores and mechanics will take used motor oil and old tires, especially if they do the work for you. As far as electronics are concerned, many products such as cell phones can be mailed to manufactures or traded in for money. Drop-off programs, such as are making electronic recycling more accessible for consumers across the nation.
3. Compost Your Scraps
According to the U.S. EPA, every American throws away an average of 1.3 pounds of food scraps daily. In addition to this, yard trimmings and food waste combined make up 24 percent of our nation's municipal solid waste (MSW) stream. Even if half of this can be diverted and recycled through composting, our daily trash levels could start to decrease.
Starting a compost pile is easier than you think. From your kitchen, to your, composting can make a huge dent in your waste and produce a rich product you can use to help maintain your yard, give to friends or even sell at the local farmer's market or garden center.
4. Reuse – You Already Have It
The act of reuse can have a huge impact on your waste production. Reuse is simply finding a second (third, tenth or hundredth) use for a product to prolong its usable life. Reuse is also an important step after you've reduced, but before you are ready to recycle. The most common forms of reuse to minimize household waste are:
Using reusable bags while out shopping – no more paper or plastic
Purchasing a reusable water bottle
Getting a reusable mug for your morning trips to the coffee shop
Washing out an empty pasta sauce jar – no Tupperware will ever be as good as "Its-Already-Paid-For-So-Why-Not-Use-It" ware
Think before you get out something new to use or purchase a one-hit-wonder. Get in the habit of asking yourself, "how can I make this moment a trash-free one?"
5. Spread the Word
All this knowledge is great to have, if you're the only one making trash. But if you have roommates, or live with loved ones, you need to make sure they are playing by the same rules. To make it easy, post signs around the trash can, recycle bin and compost pile until everyone gets the hang of it, and list the dos and don'ts. Also, designate a space in your garage or shed for those harder-to-recycle items, and make sure to let everyone know when you are doing a drop-off.
6. Shop for Better Trash
When at the store, check out a product's trash profile before you purchase it. If you can choose between a few options, pick the one that has the least amount of waste associated with it, such as a product using less packaging or packaging made from recyclable materials.
Share this article
Related Posts