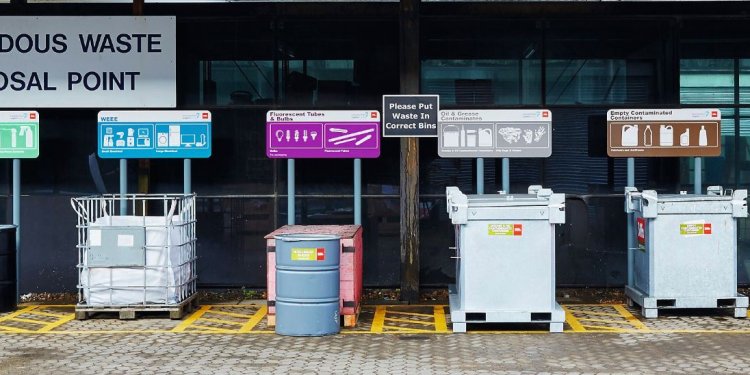 Health and Waste Disposal Project
Animal waste associated with meat production has significant global health implications. Waste from animal production sites can greatly affect the surrounding environment, leading to increases in greenhouse gas emissions, decreases in water and air quality and potential environmental justice issues. In addition, many types of animal production processes routinely use antibiotics, which can pass into the environment through waste and lead to the emergence of antibiotic resistant bacteria, a growing global health concern. Waste management practices can also determine the health of the animals, thereby affecting the spread of disease between animal production sites and from animals to humans. These issues can be mitigated via different waste management systems that are often determined by local policies, pointing to a need for innovative policy-making to manage increases in animal waste around the globe. Waste-to-energy systems represent one particularly innovative solution with significant potential to mitigate the health impacts of animal waste and provide renewable energy.
Project Description
The Duke Carbon Offsets Initiative (DCOI) and the Environmental Law and Policy Clinic have brought together a team of faculty and staff from a diverse set of disciplines to tackle this challenge. This project builds on the animal waste management research of the DCOI and the Environmental Law and Policy Clinic and is designed for interdisciplinary research to identify and compare how policies affect animal waste management in developing, semideveloped and developed countries and the concurrent global health effects of said production.
Specifically, this project will analyze current policies that affect animal waste management in China and/or India, the U.S., Brazil, Germany and/or Denmark and South Africa, as well as the associated cultural and environmental landscapes. By comparing these policies and landscapes, we hope to create a suite of policy recommendations that will minimize the long-term negative effects of meat production and help smooth the transition at each stage of development.
Anticipated Outcomes
The team will work together to determine research questions, research criteria, and the validity of identified resources. Deliverables will include, but are not limited to systematic review of the literature; law and policy analysis; systematic comparison study of countries' animal waste management policies; recommended policy guide; and accessible educational materials for policy-makers. Team members will also interview external stakeholders and take at least two field trips to project-relevant sites in North Carolina.
Timing
Fall 2016 – Spring 2017
Team Outcomes to Date
A Look at Concentrated Animal Feeding Operations in North Carolina: The Problems with Animal Waste and a Framework to Solve Them (Anna Balas, John Benhart, Jennifer Callejas, Allison Carmody, Lauren DaSilva, George Elliott, Billy Gerhard, Hanati Hailati, Daniel Inmacolato, Jennifer Lamy, Ashton Merck, Christopher Molthrop, Tianshu Sun, Alexandra Sutton, Lindsey Zimmer)
Animal Waste Management & Global Health (Anna Balas, John Benhart, Jennifer Callejas, Allison Carmody, Lauren DaSilva, George Elliott, William Gerhard, Hanati Hailati, Daniel Inmacolato, Jennifer Lamy, Ashton Merck, Christopher Molthrop, Tianshu Sun, Lindsey Zimmer)
Share this article
Related Posts