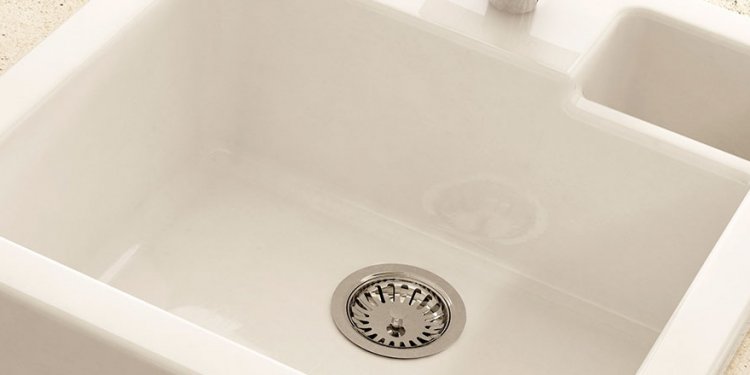 Kitchen Sinks Waste Disposal Unit
If you have a home in the United States, or even in many areas of Europe, you likely have a garbage disposal unit in your kitchen. These go by many different names including garburators, waste disposal and kitchen disposal units, all of which are electrically powered. They are installed underneath the kitchen sink, in between the drain and the trap, with the sole purpose of shredding food product waste. This is then sent into the pipe at the size of less than two millimeters, easily passing into the plumbing without causing any blockage.
They were originally invented back in the 1920s and patented in the 1930s. However it was General Electric that introduced the garbage disposal unit before the inventor Hammes did with his InSinkErator, and is now simply known by most people as a garbage disposal.
Why Were Kitchen Disposal Created
These it units were actually created in an attempt to minimize the amount of waste that would go into landfills. Since about 20% of all waste produced by families is food scraps, it made sense to simply chop it up and send it down the drain. Although there are other ways of eliminating organic materials such as burning it in what are called waste to energy facilities, this was able to accomplish the task much more easily.
Food buried in landfills will decompose, creating methane gas, one of the primary contributors to global warming. Since this was a very easy product to create, using a high torque insulated motor with two swiveling impellers that could grind the food into smaller pieces, it became very common place for people to have these in their homes and apartments, of which there are many that are highly recommended.
Special functional garbage grinders for you reference:
Disputes Involving The Garbage Disposal Unit
These it units actually have a colorful history, specifically trying to find their way into homes across the country. There were many cities and states that prohibited food from going into the drains, even if it was chopped up. One city in particular, New York City, believed that this would be a threat to their sewer systems. After a nearly two-year study by the New York City environmental protection agency, they rescinded their ban just like Raleigh North Carolina did years later. The main complaint is that you are actually putting something other than water into the drain pipe which can lead to problems when the water is being processed later on.
Their thinking was that it can also cause unwanted blockages which could be very expensive to unclog, especially beneath city streets, but this has since been disproved and garbage disposal units are more abundant than ever before.
Top Kitchen Garbage Disposal Units Available Today
There are 3 garbage disposal units that are extremely popular and used by thousands of people nationwide. Number three is the General Electric Disposall units which are popular primarily because of their inexpensive cost. They can handle large amounts of food, using 2500 rpms of grinding speed. It also has a 1/2 horsepower all magnetic motor which gets the job done for about $60. Number two on the list are the KitchenAid garbage disposal units, spinning at 1725 RPMs. It has a 1/2 horsepower motor making it much more powerful than the GE unit, and is priced at under $100. At the top of the list is one of the originals, the InSinkErator Evolution Excel. This is not only the most quiet of all of the garbage disposals that are available, it has a full 1 HP motor using what is called a Dura-Drive induction motor, and puts the kitchen scraps through three grinding stages. It is the most efficient and effective of all of them, priced at just under $320. It is the perfect garbage disposal unit for people that want the best, and is the one that is recommended by most people.
Share this article
Related Posts