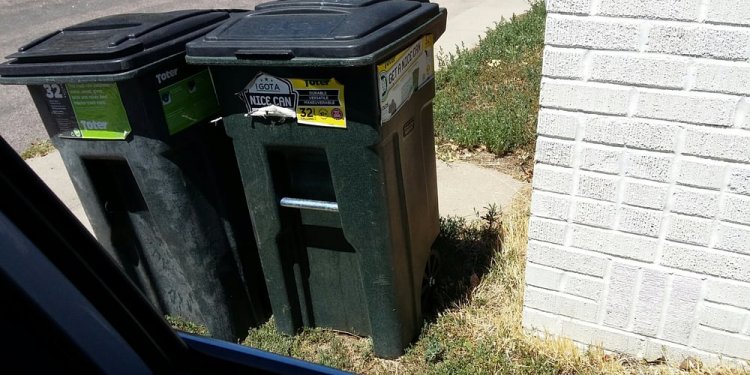 Thornton Waste Disposal
Thornton Paint Disposal Site - Free of Charge Paint Disposal
A new paint disposal program affecting all architectural paint users in Thornton
Greensheen is happy to announce we will be participating as an official PaintCare Thornton Paint Disposal Partner. Beginning July 1st, 2015, common household paints, including waterborne architectural paints, primers, stains, and numerous other products can be easily and conveniently disposed of FREE OF CHARGE by dropping them off at GreenSheen, an approved PaintCare Thornton Drop-off Location
Step 1 - DISPOSE OF OLD, LEFTOVER & USED PAINT
Get rid of old paint. Gather old paint, latex paint, used paint, stains, coatings, and cans stored in your Thornton home, garage, or place of business.
Step 2 - DELIVER TO DISPOSAL FACILITY
Where to dispose of paint in Thornton. Deliver old paint, latex paint, used paint, stains, coatings, and cans to the Paint Disposal Waste Facility. Paintcare Thornton Drop-off Site:
GreenSheen Paint Disposal Facility
1281 W. Dartmouth Ave.
Englewood, Colorado 80110
→ No appointment needed. Just come by between open hours. (closed holidays).
→ We accept house paint and primers, stains, sealers, and clear coatings (e.g., shellac and varnish) but we do not accept aerosols (spray cans), solvents, and products intended for industrial or non-architectural use. Paint must be in its original container, and the container must have a label and a secured lid. We cannot accept open or leaking cans. There is no charge for dropping off paint at GreenSheen's PaintCare drop-off site.
→ Keep in original paint cans. Do not consolidate paint cans or mix paints together.
→ We reserve the right to refuse anything other than latex paint in reusable condition, in its original container with a readable label.
SCHEDULE PAINT DISPOSAL PICKUP:
Step 3 - DENVER PAINT DISPOSAL COLLECTION SERVICE
for Thornton Paint Disposal
→ Disposal pickup is available from Thornton residents or business within 50 miles round trip of our paint disposal facility. NO hazardous waste items accepted.
Disclaimer: This content page is provided for your general information only about Thornton paint recycling, reuse, and proper paint disposal options for Thornton residents and businesses. It should not be construed as legal advice, or regulatory interpretation. If you need legal advice or other expert assistance, you should consult with a knowledgeable professional.
Share this article
Related Posts