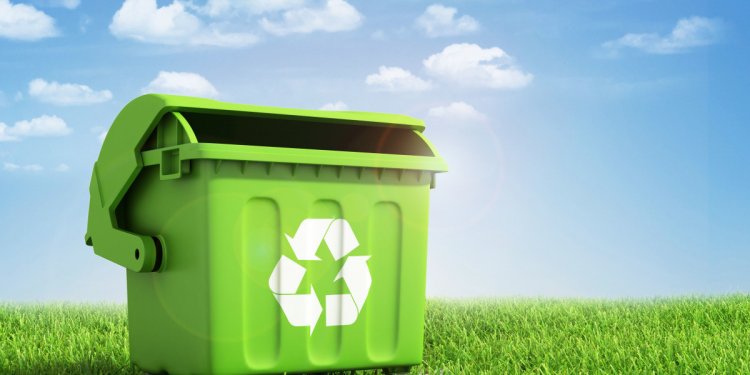 Woodstock Waste Disposal
PLEASE NOTE: If you have questions regarding pickup, or if there is a problem with service, please contact MDC Environmental Services at (815)568-7274. To START or STOP services, or for billing questions, please call Woodstock City Hall at (815)338-4300.
RESIDENTIAL GARBAGE PICK-UP
In Woodstock, garbage AND recyclables are picked up on the same day. Please contact MDC Environmental Services to determine your pickup day or click on the link below. Garbage should not be put at the curb until after 6:00 PM the night before pick-up. All garbage should be placed at the curb no later than 6:00 AM the day of garbage pickup. To avoid damage to your totes, please bring your cans back in after pick up.
Click Here for Residential Garbage Pick-Up Days
Residents have the two types of payment for garbage pickup: Toter Cans or Stickers
Toter Cans
Toter Rate: $23.23 per month
Resident wishing to have weekly garbage pickup with a rented toter can, need to contact City Hall at (815) 338-4300 to order a toter can. Once it is ordered, MDC will contact the resident for toter can drop off. Garbage is billed on the resident's water bill as a line item titled, "REFUSE." If the resident does not have a water bill, MDC will bill directly.
Stickers
Garbage Stickers: $2.71 each
Garbage and Yard waste stickers are available at the following locations: Woodstock City Hall, 121 W. Calhoun Street; Public Works Department, 326 W. Washington Street; and Woodstock Public Library, ​414 W. Judd Street
With the sticker program, residents will be able to place any commercially-available, residential garbage container out for collection as long as a sticker has been attached and the container weighs 50 pounds or less.
Yard waste
Yard Waste Stickers: $2.42 each
Yard waste includes yard materials such as grass clippings, weeds, leaves, cut up branches and brush. Items such as dirt, rocks / stones, and root balls will not be collected by Marengo Disposal as these items are not accepted at the compost site. Yard waste may not be mixed with other refuse and is picked up on the same day as the refuse/recycling collection. All yard waste must be placed in separate containers from garbage. Containers for yard waste are hard-walled, typical garbage cans or containers not to exceed 33 gallons or 2-ply 50 pound weight strength extensible "Kraft" paper yard waste bags. Branches up to 1 ½" in diameter may be cut to lengths that do not exceed 4 feet and bundled no larger (in diameter) than a 30-gallon garbage can. A yard waste sticker must be affixed to each bag, bundle or can in order to be properly picked up by MDC Environmental Services.
Yard waste collection begins the first FULL week of April and ends on the LAST week of November. Weather permitting services may be extended. Contact MDC at 815-568-7274 to verify or with any questions on service dates.". Yard waste stickers, along with Garbage Stickers, are available at the following locations:
Bulk Item Pickup:
If you have a bulk item (e.g., couch, love seat, table, chair, etc.), which is defined as an item that is too large to fit within a normal garbage container, residents may dispose of these items through the City's sticker program. Residents must attach one sticker to each individual bulk item. Items purchased as a set represent multiple bulk items (e.g., a dining room table set that includes a table and four chairs would represent 5 bulk items).
If you are a resident with toter services, you are allowed to dispose of ONE bulk item for FREE every week along with your regular pick-up. If you would like to dispose of 2 items in the same week AND have toter service you need only purchase ONE STICKER. Residents do not need to contact MDC Environmental Services or City Hall prior to disposing of any bulk item.
Hazardous materials (e.g., paints, herbicides, insecticides, motor oil, gasoline, pool chemicals, etc…), white goods (e.g., washer, dryer, stoves, refrigerators, air conditioners, water heaters, etc…) and construction debris cannot be disposed of through this program.
Please contact MDC Environmental Services (815-568-7274) for any further questions.
Recycling:
19 Gallon Blue Bin: $8.00 (purchase price)
65 Gallon Blue Recycle Tote: $30 (purchase price)
Recycling bins are available at City Hall.
Free Recycling is offered to all Woodstock residents, with or without Garbage service. Pick up is the same day as Garbage pick-up. Click Here for Residential Recycling Pick-Up Days
Recycling must be placed in a container. Residents may use their own or purchase recycling at City Hall. (See pricing above)
Share this article
Related Posts