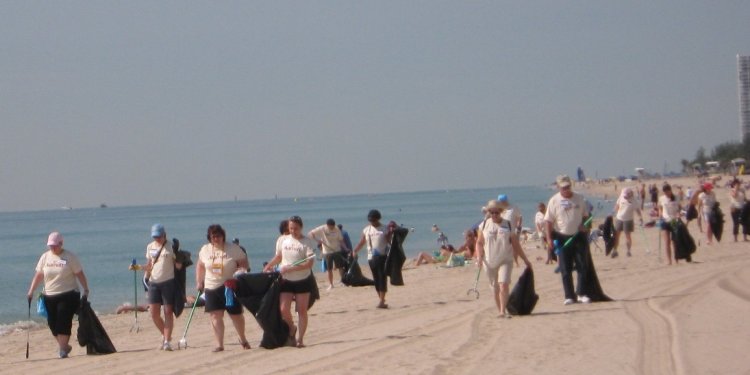 Fort Lauderdale Waste Disposal
Fort Lauderdale POOP 911 dog poop cleanup service is here to pick up where your dog left off.
Locally owned and operated. In addition to poop scooping related services Fort Lauderdale POOP 911 offers hosing off your patio or deck, deodorizing and we will even leave a little doggy treat for your favorite dog if you would like us to. Chad Wouters's very professional and dog loving staff will take the pain out of your grass and give you back the clean green backyard you always hoped to have. Our goal at Fort Lauderdale POOP 911 is to make your life easier. We understand that people have busy lives between balancing work, friend and family time. We're here to help give you some of that time back. So what are you waiting for? Call us today and get the least favorite part about owning a dog off of your to do list. Call Fort Lauderdale POOP 911 pooper scoopers today!
Fort Lauderdale Hound Mounds POOP 911 Dog Waste Removal Service supports the needs of pet owners in the follow counties:
Broward, Miami-Dade, Palm Beach, Palm Beach
Here are just a few of the cities in and around Fort Lauderdale, Florida that Hound Mounds POOP 911 provides dog poop cleaning services to:
Dania, Deerfield Beach, Fort Lauderdale, Hallandale, Hollywood, Pompano Beach, West Broward County, Hialeah, Miami, North Miami Beach, Opa Locka, Boca Raton, Southwest, Palm Beach Co
POOP 911 Fort Lauderdale dog poop cleanup provides pet waste cleanup solutions for your yard year round.
Let us clean up after your dog poop and make your lawn a fun, clean and safe place to be.
We offer a large list of services and service plans other than dog poop cleanup that let you customize what is right for you and your dog. Fort Lauderdale Dog Poop Cleanup Available Year Round
Automatic Billing for Each Pet Waste Clean Up Visit
No other poop scooper company is capable of doing this. We automatically bill directly to your credit or debit card on each day of service only after the service is completed. We don't believe that the you as our dog waste cleanup customer should pay for a poop scooping service before it's completed. We stand behind our dog cleanup work 100%.
Dog's Poop Has Been Scooped - 100% Customer Satisfaction Guarantee
If you are unhappy with the dog poop cleaning service you receive on any visit simply notify our poop 911 office and you will not be billed for that day or your next poop scoop visit is FREE! Pet Poop Scooping Schedules in Fort Lauderdale to meet your needs we offer weekly, every-other week, once-a-month and one-time dog waste cleanups. We also clean, disinfect, and deodorize decks, patios and dog runs.
Dog Loving and Friendly Professional Fort Lauderdale Pooper Scooper Staff Fort Lauderdale POOP 911 fecal matter technicians are friendly and dog lovers by nature. Our staff wear very visible uniforms when they are providing dog waste cleanup service to customer properties so customers are aware that our staff members are there. We also leave a door hanger when we leave your property to let you know that your dog poop has been scooped. We also are happy to service your property with your pet out as long as they are people friendly.
Pet Waste Cleanup for Apartments, HOAs and Dog Parks in Fort Lauderdale Florida
POOP 911 in Fort Lauderdale provides pet waste cleanup solutions for apartments, dog parks and home owner associations in the Fort Lauderdale area. POOP 911 dog waste removal services support the needs of pet owners in larger Fort Lauderdale Florida communities with our pet waste disposal systems that we install for you at your location. No matter what your Fort Lauderdale pet waste problem is in a large Florida community our very professional staff will develop a custom pet waste management quote for your commercial property based on your needs.
Fort Lauderdale POOP 911's commercial services include but are not limited to the following (Installation of pet waste stations, Restocking dog waste station bags, Poop scooping all or designated areas within your property, building custom solutions)
Pooper Scooper Service for Events, Dog Parades or Parties in Broward, Miami-Dade, Palm Beach, Palm Beach!
Do you have a charity, company, or organization event in Fort Lauderdale or surrounding areas that you don't want people to watch where they step? Our courteous and friendly poop scooper staff will be outfitted in professional uniforms and patrol the area of your dog event to make sure it is a fun and clean area for all to enjoy. If your pet event is in the Fort Lauderdale area we can help with your dog waste cleanup needs!
makeup blog
blog set up
startup blog
blog mockup
blog versus website
blog versus article
blog vs forum
blog via francigena
blog via
blog via de la plata
blog via google
blog via email
blog via shodan
blog via squarespace
blog via ipad
blog with a dog
blog with google
blog with video
blog with google sites
blog with ben
blog with affiliate links
blog with pictures
blog with squarespace
blog within a website
blog with wordpress
beauty within blog
thin within blog
blog within a blog
the curtain with blog
peace within blog
creating a blog within a website
blog without a name
blog without social media
blog without comments
blog without ads
blog without wordpress
blog without images
blog without writing
blogging
blogging apps
blogging as a side hustle
blogging anonymously
blogging as a career
blogging and making money
blogging as a business
blogging apps that pay
blogging about mental health
blogging business
blogging boys
blogging best practices
blogging business ideas
blogging books
blogging basics
blogging bishop
blogging business plan
vlogging camera
blogging courses
blogging classes
blogging courses for beginners
blogging conferences 2021
blogging conferences 2022
blogging coach
vlogging camera with flip screen
Share this article
Related Posts