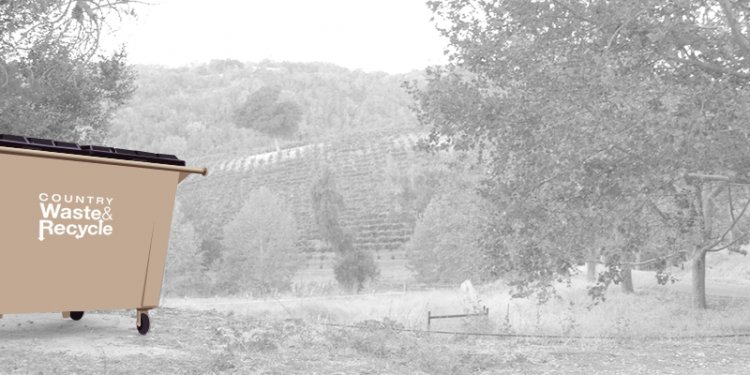 Paso Robles Waste Disposal
Pursuant to the franchise agreement, solid waste service fees are imposed on customers within the City who receive solid waste services from Paso Robles Waste & Recycling (PRW&R). The revenues from these fees are used to pay PRW&R for the solid waste services provided under the franchise agreement.
More information regarding proposed rate increases can be found here:
218 Notice: Solid Waste Service Rates Increase
Collection Service
Information below has been provided by Paso Robles Waste Disposal. For questions or more information about anything on this page, please contact Paso Robles Waste Disposal at 238-2381.
Residential and Commercial Waste collection are provided by Paso Robles Waste Disposal, the only franchised waste collection company within the City.
Containers
You may choose the trash service that best fits your waste needs. Click here for a price sheet that includes the different sizes and monthly rates available for service. You may change your service at anytime by calling the Paso Robles Waste Disposal office.
If you choose to use a 32 gallon trash container:
Can must have handles and lid.
Lid must close; service is based on a level can.
Weight not to exceed 50 pounds.
Automated Container (provided by Paso Robles Waste Disposal)
Lid must close: service is based on a level can.
Container must be at a safe weight limit.
Bin Service (Bin service is provided to commercial entities and multi-family housing locations whose needs are greater than regular sized containers.)
Bin must be placed on a cement pad with easy access. Paso Robles Waste Disposal can come out and discuss a location.
Lids must close; service is based on a level load. Over filled bins will not be emptied unless extra charges have been authorized.
You may request to have your bin steam cleaned twice per year. Any additional cleanings have a fee of $25.00.
Roll-Off Service
Roll-off service is provided to a temporarily placed trash dumpster (or roll-off bin). The bins are called "roll-off" because the bin itself is typically configured with small back wheels, and the truck uses a hoist and a tipping bed to roll the bin on and off the use site from/to the truck. Construction companies are well-recognized users of roll-off bins. The service provides the rental of the bin, the delivery of the bin to the site where it is needed, the pick-up service when the bin is full (or the service time is complete) and disposal of the collected waste at a sanitary landfill. Basically, roll-off service provides complete trash disposal services to temporary activities and projects.
For more information or costs for roll-off service, contact the Paso Robles Waste Disposal Office.
Service
To start or change your service, please contact Paso Robles Waste Disposal at 238-2381.
Please have your container accessible the night before your regular pick up day.
Trash service is for household waste only. No dirt, rock, concrete, wire, tires, roofing materials, animal remains, toxic or hazardous waste. Restaurants are encouraged to bag their trash and must keep lids closed on bin.
Ashes must be cooled for a minimum of 72 hours. Place them in a paper bag, checking for hot coals and put in container. If container is damaged due to this, you will be charged for the replacement costs.
Keep items away that are not to be disposed of. Paso Robles Waste Disposal Inc. is not responsible for items left on, in or near container.
Share this article
Related Posts