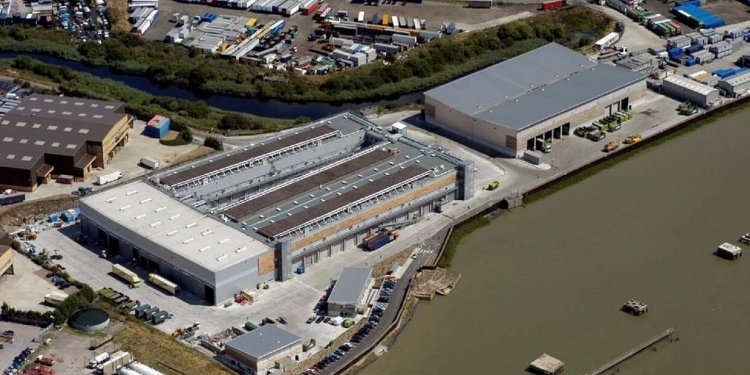 Redbridge Waste Disposal
By subscribing to the garden waste collection service you will receive 5 rolls of 10 biodegradable sacks which you fill and we collect once every 2 weeks from your address from April to October. The service costs £50 a year and is the same price for all residents.
The sacks have a capacity of around 90 litres each and will be delivered directly to your home. If you are not in, we can post them through your letter box. The sacks are not limited to be used within the year they are bought. They can be rolled over to the following year if unused, but you will still be required to pay the full price for the service the following year in order to have them collected.
Waste collection
We will collect your full sacks from where we collect your normal household rubbish.
There is no limit to how many garden waste sacks you can put out for collection at once.
We will collect your sacks every 2 weeks on the day after your normal rubbish collection. You will not be able to book a collection. See our waste collection calendar for further details
Visit the
Garden waste in black bags will not be collected as part of your normal refuse collection.
Missed collections
You can report a missed collection by phoning our contact centre on 020 8554 5000. We are working on providing a service to report missed garden waste collections online.
Cost
The service costs £50 a year.
The new paid for service is being introduced as previous funding from the Department of Communities and Local Government has run out. The money helped us extend the service over the winter back in 2013, but now we need to adapt to this and the other financial pressures we face.
We didn't want to remove the service because we know residents value it, so we made it a payable service to run during the times of the year when there is the greatest need.
Subscribe to the service
There will be a 75p surcharge for paying with a credit card. We are billed for the use of credit card payment which is why there is a surcharge. To avoid it you can pay with a debit card instead of a credit card.
We will aim to deliver your sacks to the address registered for collection within 10 working days after you have paid for the service. If you are not in, we will post them through your letter box.
Order sacks
You can call us on 020 8554 5000 to order more sacks in packs of 10 for £10 and we will deliver them to the address registered for collection. We are working on providing a service to order more sacks online.
Storing your sacks
Store your sacks somewhere dry and out of direct sunlight. This will ensure they don't start to break down before you start using them. Once the sack is filled with garden waste, please store it somewhere dry and out of direct sunlight before you are ready to place them out for collection.
Green waste such as grass trimmings, plant cuttings, and weeds are ideal for composting alongside waste from the home such as shredded paper, cardboard, and egg shells. Composting is great for the environment and is a fantastic natural way to dispose of garden waste.
We'd like to encourage more residents to find out the benefits of composting.
Remember that you must dispose of all your rubbish responsibly. Dumping rubbish is a serious offence and those caught fly tipping face a £400 on-the-spot fine.
You can also take garden waste for free to any of the following East London Waste Authority (ELWA) Refuse & Recycling Centres, including:
Chigwell Road, Redbridge
Jenkins Lane, Newham
Frizlands Lane, Barking & Dagenham
Gerpins Lane, Havering
Share this article
Related Posts