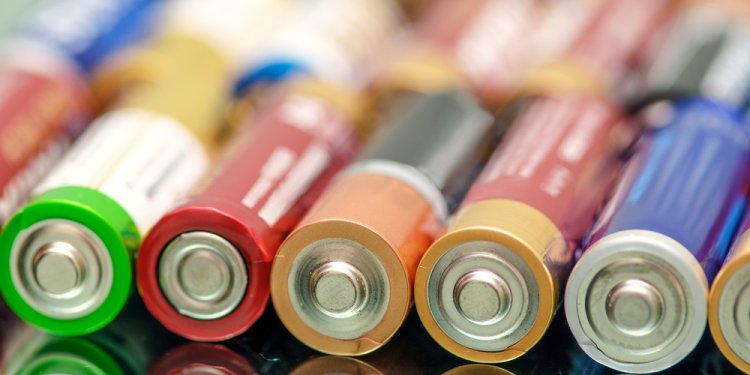 X Ray Waste Disposal
Ecology home > Mercury home > Manage Dental Wastes > Dangerous Wastes from X-Ray Machines
Analog photographic x-ray machines generate dangerous waste. Medical facilities, such as doctor, dentist, and veterinarian offices must handle these wastes in a method that protects nature and people. Note that digital x-ray machines do not produce these wastes.
Manage X-ray Fixer
Used fixer from x-ray processing is a dangerous waste because it contains high concentrations of silver–3, 000 to 8, 000 parts per million (ppm)— and anything over five ppm is dangerous waste. Because of these high silver levels, it's illegal to put used fixer down the drain, into a septic system or into the garbage.
To avoid generating waste fixer at all, consider switching to digital imaging.
Collect used fixer in a container marked "Used fixer only". Keep fixer separate from your developer.
Have a dangerous waste management service pick it up for recycling or dangerous waste disposal.
Ask your supplier to take it back. Some will take it at no cost and reclaim the silver. Keep disposal receipts.
Buy a recovery system to reclaim the silver yourself. This option is not highly recommended as it most likely will not be cost-effective and function properly at all times due to maintenance requirements. To be effective and meet silver discharge limits, such systems need to have two canisters placed in a series as well as regular canister replacement, maintenance and testing. Using silver recovery units for the management of used fixer only makes economic and practical sense if the flow of used fixer is at least 2-3 gallons per week. Most dentists generate less than one gallon of fixer a month and find it more cost effective and convenient to collect used fixer for proper recycling or disposal.
Manage X-ray Developer
UNUSED developer contains hydroquinone, which is a toxic substance, so unused developer cannot go down the drain. Because hydroquinone is used up in the developing process, USED developer is non-hazardous and is safe to be disposed to the sanitary sewer through the sink drains or toilet.
Keep developer and used fixer separated. Fixer cannot go down the drain and developer will ruin silver recovery systems. Most x-ray developing machines have separate hoses or trays for these wastes, making it easy to keep them separate.
If used fixer and developer accidentally get mixed together, the mixture must be disposed of as dangerous waste.
Flush the drain thoroughly as you dispose of the used developer.
Do not dispose of developer, whether used or unused, to septic systems, since it may cause them to fail.
Manage X-ray Film
Used x-ray film contains silver. If the silver concentration is high enough, the used film would be a dangerous waste. Although most film does not contain enough silver to make it a dangerous waste, it is best to collect it for silver recycling.
Manage Lead Foil, Boxes, and Aprons
Lead is a dangerous waste and should not be put in the garbage or in with red bag biomedical waste or sharps. Lead in dental offices is found in lead-foil and aprons, and in some boxes for the storage of x-ray film.
Lead Foil
Collect lead foil from x-ray packets for recycling.
In the past, some dentists melted down their collected lead foils to make fishing weights. This is not illegal but is not a recommended best management practice (BMP). Dental offices should not give lead foil to patients.
Lead-lined Boxes
Dentists who use certain old-fashioned dental boxes to store x-ray film may be unwittingly exposing themselves and patients to dangerous levels of lead, according to an Associated Press story. Dental inspectors in Washington and Wisconsin stumbled onto the bizarre risk after noticing that x-ray film stored in certain boxes had a dusting of white powder.
Laboratory analysis found that the powder was almost 80% lead. Wiping off the powder didn't get rid of the lead, says Food and Drug Administration (FDA) engineer Dave Daly. To keep x-ray film fresh before placing it into patients' mouths, dentists usually store it either a safe distance from x-ray machines or in lead-lined radiation-proof containers specially treated to keep lead from leaching. That's important because lead poisoning can cause serious neurological damage, particularly in children.
However, it turns out that some dentists use old-fashioned boxes–often made of wood, shoebox-sized–with an untreated lead lining to store x-ray film. Washington and Wisconsin alerted the FDA that hundreds of such boxes may be in use, Daly says. One dentist told a state inspector that he used his for nostalgic reasons: his dentist father had passed it down.
The FDA issued a nationwide alert telling dentists to throw away x-ray film stored in such boxes. While no illnesses have been reported, "in many cases there are highly dangerous levels of lead on the films, enough to potentially cause serious adverse health effects in patients and health care professionals, " the alert warns.
The FDA cautions that the boxes need to be disposed according to each state's safe-lead regulations. The boxes cannot be converted for other uses.
Lead Aprons
When aprons are no longer usable, they must be disposed of as dangerous waste due to their lead content. Keep them out of the landfill and the biomedical waste red bag. Ask your supplier or the original manufacturer if they will take them for recycling or proper disposal. If this is not possible, dispose of worn-out aprons as dangerous waste.
lifestyles of the rich and famous robin leach quote
lifestyle industry
how to do coffee
rolla's eve linen dress
astronomy rock
liquid hair salon idaho falls
in the same fashion
geo lace dress
haircut show
astronomer salary 2018
london street style spring 2018
china astronomy
lifestyle christianity university cost
coffee agua
law trends
trending shoes for girls
lifestyle 2013
list of hairstyles for long hair
time to science
coffee grinder and brewer
good fashion
hairstyles for medium hair
haircut look
street snap shot
her lifestyle
outline and explain the steps of a scientific investigation
what is astrology used for
team haircut
business coffee
trending topics on youtube
astronomy india
emerald green business dress
news trend
coffee day
lifestyle data
hair salons in post falls idaho
pmcid vs pmid
five coffee
top searches
science of
science number
science olympiad battery buggy
haircut off
hair salon near me open on sunday
coffee best
stars in the sky
lifestyles meaning
the science of why
science is good
coffee table with 2 end tables
ct astronomy
coffee beans near me
sexy light blue maxi dress
fire lifestyle
science game
science and data
delight hair
hair salons danvers ma
coffee school
salon monica
coffee big
red willa day mini dress
more coffee
our family lifestyle
side cocktail table
fatty acids can be converted to acetyl-coa for entering the krebs cycle by the process of
haircuts for men near me
jungle hair studio
da coffee
pictures of celestial bodies
stars in constellation scorpius
trended
lifestyle medicine
the 7 haircut
trend music
a new lifestyle
coffee mugs clip art
9 fashion
sexy astronomy
science day
beautiful women clothing
hair studios boise
haircut tax
coffee shops near southpark mall
astrology cafe
to fashion
astronomer salary range
science news articles
Share this article
Related Posts