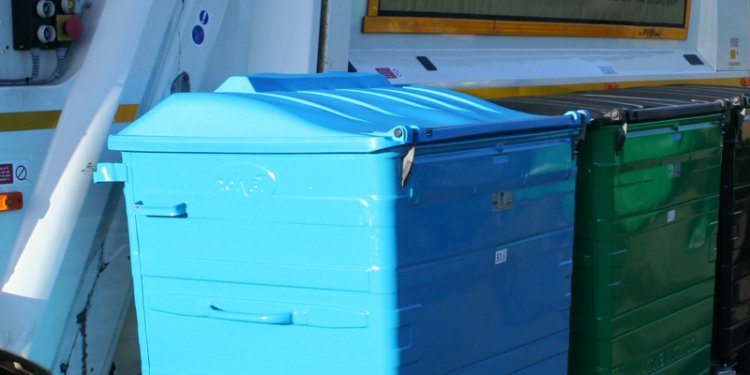 Commercial Waste Disposal Sites
Established in 1999, Commercial Recycling programs have helped hundreds of Plano businesses conserve resources. As Plano nears commercial build-out, increased utilization of waste diversion programs for new and existing businesses is a pivotal part of program success.
With the commitment of local businesses, Commercial Recycling has increased the city's diversion rate from 5% in 1999 to over 40%. The commercial sector accounts for over 70% of Plano's solid waste material, and progress is achieved through four main programs:
Construction & Demolition Recycling - This program offers project superintendents and site managers an incentive for recycling construction debris such as concrete, wood and metal on new construction, alteration, remodeling and demolition projects. In fiscal year ending 2016, this program helped divert over 84, 000 tons from local landfills and resulted in sizable cost savings in debris disposal for program participants.
Organic Recycling - focused on capturing organic materials, ranging from food scraps, meats, fish, bones, produce and floral from restaurants, grocery stores and corporate cafeterias, this material is collected and transported to the regional composting facility where it is used to make Texas Pure Products.
Single-Stream Recycling - This program mirrors the recycling program for Plano residents, allowing the collection of all acceptable materials in a single container. Single-Stream recycling is the easiest program for businesses of all sizes and types to implement. It is estimated that 98% of Plano businesses could successfully participate in this program.
Green Business Certification (GBC) - This program is for businesses that exhibit enhanced environmental attributes. Recycling is just the start. This program is designed for small to medium-sized Plano businesses - no matter their current environmental status. Get connected with Plano businesses utilizing numerous sustainability measures.
Your commercial recycling team represent over 60 years of collective recycling industry experience. They look forward to assisting you with waste minimization through conducting waste-stream audits, providing recycling training, assisting in preparation for Green Business Certification, and offering environmental resources. These value-added services are provided to Plano businesses at no cost.
Keep up-to-date on the green perspective of the city's commercial sector. Sign up to receive the S.N.A.P. e-News -
Sustainable News About Plano
quarterly electronic newsletter.
Share this article
Related Posts