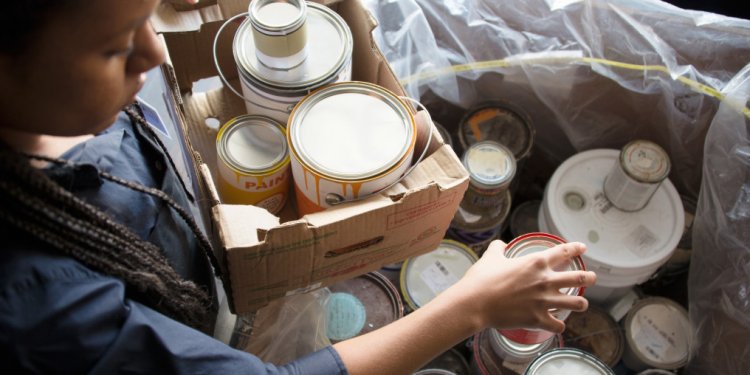 Hazard Waste Disposal Sites
Aluminum
Clean containers.
Appliances: Metal dishwashers, water heaters, stoves, ovens and clothes washers and dryers.
Batteries: Auto and other lead-acid batteries. No forklift batteries.
Secure any leaking batteries in leak-proof containers. Keep separate from garbage and recycling.
Corrugated cardboard (a wavy layer between two flat layers)
Flatten cardboard boxes and cut up any boxes larger than three feet in any direction. Do not cut them any smaller than 1 foot square.
Glass bottles and jars
Rinse and sort by color; recycle caps with tin cans.
Magazines and catalogues
Metal, scrap: Most metal accepted, including coated cables.
Neatly rolled wire fencing may be accepted for recycling. If the fencing is attached to non-recyclable things like wood fence posts, sod, or garbage the fencing will not be accepted free of charge.
Motor oil
You can recycle up to 20 gallons in 5-gallon or smaller containers free of charge. Take up to 35 gallons to the hazardous waste facility for $5. Containers must be left at the facility.
Mowers (lawn; non-riding), gas-powered
Drain of all oil and gasoline.
Newspaper
Remove strings, rubber bands or bags.
Paints
Accepted as hazardous waste.
Keep separate from garbage and recycling.
Note: Clean, empty metal or plastic paint cans can be recycled at the curb, as well as the metal lids (not plastic lids)
Paper, scrap: Includes junk mail, cereal boxes, etc.
Plastic film (transparent only): Shrink wrap, pallet wrap, shopping bags, dry cleaner bags and bubble wrap.
Plastic milk jugs, bottles (with neck or threaded opening)
Remove lids and empty contents.
Plastic tubs: Yogurt, cottage cheese, salsa, margarine containers, etc.; cat litter and laundry detergent buckets.
Recycle tubs and buckets in the same bin as plastic bottles and jars; plastic lids and plastic handles are OK. Plastic plant pots and flats are also accepted free of charge.
Share this article
Related Posts