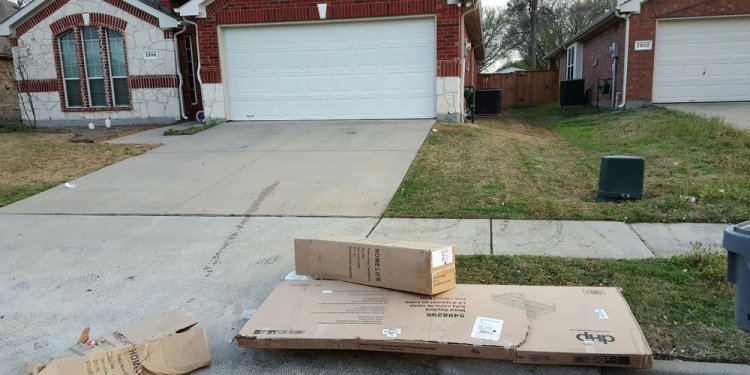 Community Waste Disposal Dallas Texas
2010 California Crossing Rd
Dallas, TX 75220
(972) 392-9300
I live in Wylie, TX. CWD is the only waste disposal used by the city. On Monday (the only pick up day) CWD did not pick up my garbage. I called the every day this week and each time I received a promise that they would pick the trash up by 7:00 pm. I also called the city of Wylie since that is where I receive my monthly bill to lodge my complaint. The city also called CWD and was told the same thing- it would be picked up today, Friday by 7:00 pm. I do not hold any hope that it will be picked up today. When you have one company that has a monopoly on these services, the company tends to not be responsive to their customers. Customer complaints are ignored or brushed aside since there are no alternatives. The city of Wylie needs to rethink its policy and allow more companies to compete for these services.
Drivers leave cans in the street and it's considered acceptable. Drivers leave cans in the middle of the driveway and that's considered acceptable. Drivers throw trash out of bins and that's considered acceptable. Yep, you guys are in the right business. Garbage.
They not only didn't take our trash today. They took the other side of the street but not my side. They also leave recycling everywhere and told me that is acceptable to them. They are horrible to deal with! They made a disabled Veteran get out on my hands in knees in the street to cut up a box. Wonderful people! Just freaking wonderful! They also dragged my recycling can down the street. The driver also almost hit a car down the street swerving like a freaking loonatic!
For anyone who has a choice in their waste disposal company, PLEASE read this. Unfortunately, I do NOT get to choose my service company. I would have fired CWD a LONG time ago. They are constantly late and always make promises to improve their service, which needless to say, are never met. They blame it on new drivers. However, I think it's a lack of organization from a management stand point. I run a highly competitive apartment community, in Allen, and we're one of many retail and property management companies who are disappointed in CWD's service. Please do yourself a favor and if you have a choice, go with your alternative. It ABSOLUTELY has to be better then what we receive in service. As soon as the City of Allen gives us the right to choose, I will be switching companies.
Share this article
Related Posts