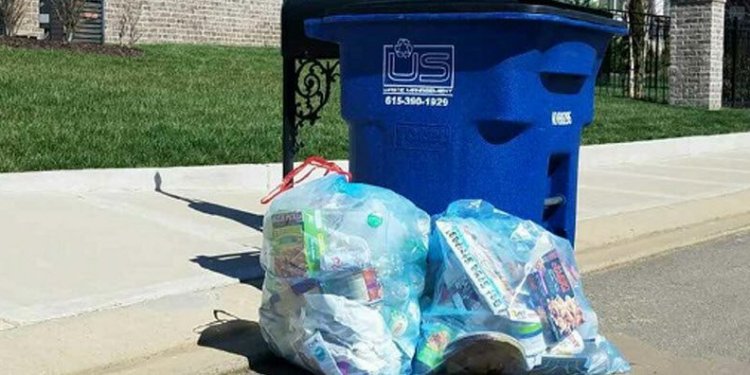 Construction Waste Disposal Bags
**PLASTIC YARD WASTE BAGS STILL ACCEPTED IN FAIRFAX COUNTY**
You may have heard that the county was considering new rules for yard waste collection, specifically about plastic bags. A decision to pursue a regulatory change that affects how yard waste is collected has been postponed indefinitely.
Currently, there is not a ban on the use of plastic bags for yard waste in Fairfax County. However, we would like to encourage the use of bio-degradable paper bags and or the use of personal containers marked for "yard debris".
The best alternative is to leave grass clippings on the lawn (grasscycling), where they will quickly biodegrade and add nutrient value to your lawn. If you choose to use plastic bags, please remember they must be clear plastic bags. We do not accept black plastic bags or bags that cannot be easily identified as yard debris material.
Read our blog below for more information on the best yard waste techniques, including grasscycling.
It's officially "Yard Waste" season!
As winter ends, and the thaw begins you will find yourself with what we call "Yard Waste" in the form of organic matter cluttering your yard; do you know the best way to dispose of your Yard Debris to keep your lawn and the environment green?
Whether its lawn clippings or a barrage of unsightly leaves seemingly dumped onto your lawn; some of us wonder the best way to collect and prepare them for fast, easy and green pickup.
Many people do not realize that yard debris collection is actually considered to be a form of recycling. This can be somewhat confusing as yard debris is not picked up with your Single Stream recyclables.
Instead, brush, branches, grass clippings and tree limbs are broken down organically by a bio-chemical reaction known as composting. Once collected and taken to a special facility, over time, these materials become a new product called compost.
Although we may not think of it in the literal term, composting is still, very much, a form of recycling. In fact, it is possibly the most organic form of recycling, since all material is returned directly to the earth through various applications to aid in new growth.
But how can you assure that the unsightly organic clutter on your lawn is properly disposed of to ensure it helps the growth of new leaves and blossoms in the spring?!
The first step is to ensure the correct preparation of your Yard Waste for pick-up.
Defining 'Debris'
First, let's define the FULL list of all accepted yard debris items accepted at your curb.
Share this article
Related Posts