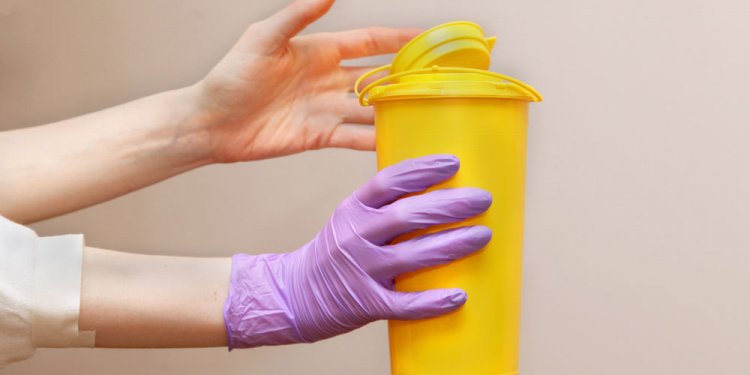 Roberts Waste Disposal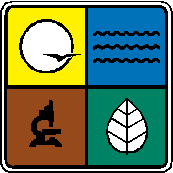 The City of St. Robert Transfer Station is a facility where hauling companies, businesses and Pulaski County residents can bring their waste. The waste is consolidated at the transfer stations and then transported to the Hartville Landfill for disposal. Recycling services also are available for Pulaski County residents and drop boxes are located at the Transfer Station. The Transfer Station also offers household hazardous waste collection and recycling collection by appointment only for residential customers.
The Transfer Station's hour of Operation 7:30 AM until 3:30 PM Monday thru Friday. The Transfer Station will be closed on all City observed holidays.
The transfer station is located at Located at 119 J. H. Williamson Drive, St. Robert, Mo 65584.
Transfer Station Staff
Jay Whittaker, Manager
Jeff Browning, Operator
Jerrica Russell, Admin
Bill Hammock, Technician
Brett Cox, Technician
Transfer Station Services
The City of St. Robert contracts with Zeigenbein Sanitation for the pick up of residential trash. Contact the Utility BillingDepartment at 573-451-3305 to establish your trash pickup service. For questions or issues related to pickup of residential trash or recycling, please contact Zeigenbein Sanitation at 573-336-4848.
Solid Waste Disposal Service
Dropped off at the Transfer Station:
$10.00 minimum charge covers from 1 up to 400lbs
$50.00 per ton prorated after the minimum. ($25 for 1, 000lbs for example)
Recycle Center
The Transfer Station has bins for the recycling of plastic bottles, aluminum cans, newsprint, office paper and magazines. Please remove items from plastic bags prior to placing them in the bins. Plastic bags are not recycled at this facility. Smaller cardboard goes into the green poly-bins. For larger cardboard, please see a Transfer Station employee for assistance.
Items accepted at the Recycle Center are:
Plastics-
Type 1 (PETE) clear and Type 2 (HDPE) opaque and colored will be accepted. All plastics must be washed out with no lids, no rings, and no labels Each bin will be marked with the appropriate plastic number.
Cans - Tin and Aluminum cans accepted. Cans must be washed and all labels removed.
Paper - Office paper, Newspaper, Packing paper and Magazines.
Cardboard - Corrugated box type cardboard no bigger than 3 foot long. Do not mix cardboard or paper board with regular paper.
Items accepted at the curbside recycling are:
Plastics - Type 1 (PETE) clear and Type 2 (HDPE) washed out, with no lids, no rings and no labels.
Cans - Tin and Aluminum cans - must be washed and no labels.
Paper - Office paper, Newspaper, and Magazines.
Cardboard - Corrugated box type cardboard no bigger than 3 foot long.
***No appointment is necessary for the drop off of recyclable items. Items may be brought to the Saint Robert Transfer Station between the hours of 7:30 a.m. and 3:30 p.m. Monday through Friday. After hours, totes are located on the West side of the building for recycling drop offs. These totes are for recyclable items only, not regular waste. If you have any questions regarding the recycling program or these changes, please contact the Transfer Station at (573) 336-5155 during normal hours of operation.
Electronic Waste Recycling Center
Electronic waste or e-waste is obsolete, broken, or unwanted electronic equipment. By recycling e-waste we save energy, reduce pollution, reduce greenhouse gas emissions, and save resources by extracting fewer raw materials from the earth, promote sound management of toxic chemicals such as lead and mercury and save landfill space.
The electronic waste accepted at the Transfer Station free of charge includes: Flat screens, PC's, laptops, keyboards, mice, printers, scanners and fax machines. Drop off during business hours any day.
There is a fee for tubed TVs and monitors which is $40/each.
Residential Household Hazardous Waste Recycling
The City of St. Robert Transfer Station also operates a FREE Household Hazardous Waste (HHW) Collection Program for residents of Crawford, Dent, Gasconade, Maries, Phelps, Pulaski and Washington Counties. The collection program is for residential customers ONLY, business and commercial waste is prohibited, including local contractors. However, business and commercial customers may contact (573) 336-5155 for referral to a commercial hazardous waste collection site. While service is free, an appointment is required to drop off materials. Drop off days are Tuesday mornings only. Please call the Transfer Station at 573-336-5155 at least three (3) business days prior to drop off date to schedule an appointment. When you call, please be prepared to describe the types of materials and quantity of each item to be dropped off.
This program is provided with assistance of a grant from the Ozark Rivers Solid Waste Management District.
Document Shredding Services
The statistics on the number of people affected by identity theft are astounding and growing every day. The city of St. Robert is interested in promoting the protection of confidential data through its document shredding center located at the St. Robert Transfer Station.
St. Robert has purchased an industrial paper grinder with funds obtained through a grant from the Missouri Department of Natural Resources offering secure document shredding services to area businesses and residents.
how to tag business on facebook
coworking space southampton
pubg stylish name generator
average penis size worldwide
how do i put my business on google
coworking space community manager
beastie boys ill communication
british society of hypertension
allianz worldwide care
worldwide cash and carry manchester
how to start an internet business
what is a contract in business
stylish notice board
the communication process
stylish new design of center table
christmas lights argos
how does instagram work for business
coworking fort worth
stylish mens pyjamas
india international travel
international dance shoes
communication-model
sainsburys christmas food 2022
ladies christmas jumpers
vegan society
outdoor restaurants birmingham
verbal and non verbal communication
tesco christmas
international olympiad in informatics
worldwide rally for freedom
how to start a cryptocurrency business
modern stylish mullet
how to start an agency business
argos outdoor rug
coworking space wework
signal feature has gone worldwide
coworking space fulham
stylish mens leather jackets
what is roi in business
how to change business name uk
u f m worldwide
organizational communication
stylish womens clothes
communication disorders
royal television society
Share this article
Related Posts