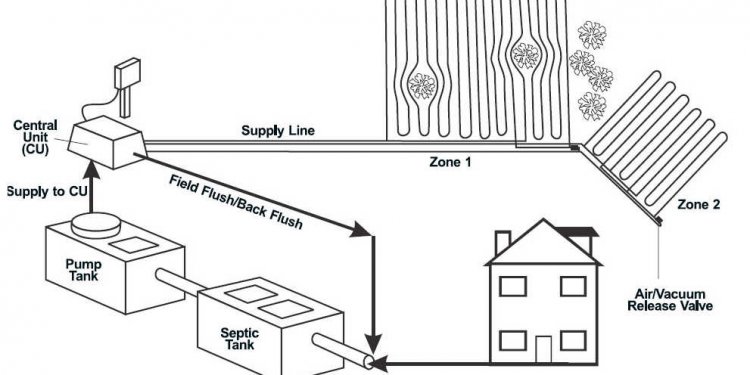 Septic Tank Waste Disposal
Have a Septic Tank? Yes You Can Have a Garbage Disposer!
If you have a home with a septic tank, I think you're doing the environment a massive favor! However, I can understand your frustration at not being able to do some things many other households that have traditional waste systems can.
Aside from being careful with the types of detergent you use, it's also important you're vigilant about the type of waste you pass through the system. However, that's a story for another day! As you're probably aware, I'm a huge fan of waste disposal units and I've tried to cover as much in the way of information as I can on my website.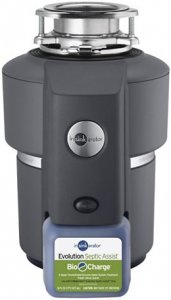 Because I think that people who have septic tanks should be able to enjoy the convenience of a garbage disposer, I decided to go on the hunt for one you can use. Guess what? I've found one and an excellent one at that! It comes in the form of the InSinkErator Evolution Septic Assist, and is highly rated for all sorts of reasons.
Never Worry About the Type of Waste You Grind Again
As mentioned, one reason people opt out of having a garbage disposer with a septic tank is because they think they can't have one. Yet another reason my customers often mention is they don't think it's worth it simply because of the restrictions.
This unit changes all that!
What you get is a two stage grinding system. Not only does this help to reduce the amount of jams or general clogging you can experience with other models, but it means you're waste is grinded to little more than a liquid making it safe to pass through your septic tank.
For the more technically minded (or curious) of you, this garbage disposer uses a Tri-Action lug system and a GrindShear ring. When they work together they allow you to "liquefy" just about any type of food items you can think of.
Included in the price is a Bio-Charge enzyme treatment which is only available from this manufacturer. The technology used (again for the more technically minded) produces literally millions of micro-organisms that contain enzymes, and this happens every time the unit is switched on. This further enhances the breakdown of food you put down the disposer.
Oh, and I can't forget the citrus scent which stops all those nasty odors synonymous with some disposal units.
The only problem I can see with this clever piece of technology is the Bio-Charger is on the bulky side, so make sure you have enough room under your sink prior to installation.
The Noise Issue
Well, there isn't a noise issue! Not one I could find anyway. In fact, I've seen reports stating this garbage disposer is SO quiet, it's easy to forget its still running. Some of the more environmentally or economically friendly among you might see this as a negative but personally, I think it's just great.
Share this article
Related Posts