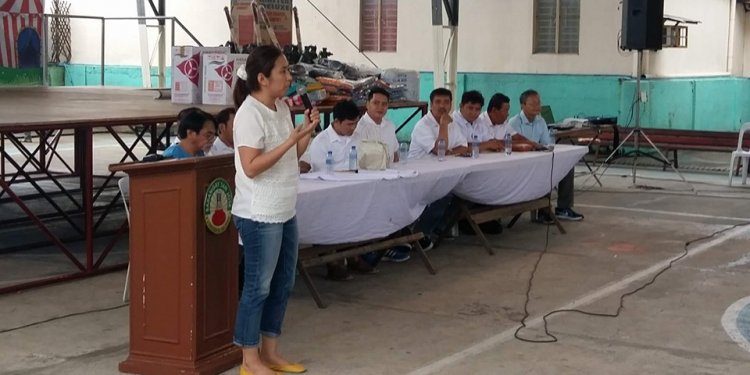 Waste Disposal Program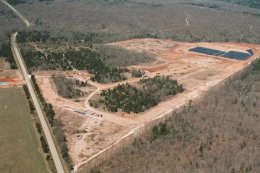 The purpose of the Solid Waste Management Program is to ensure solid waste is managed in such a way that protects both public health and the environment. The Solid Waste Management Program works hard to help all Missourians better manage their solid wastes. Through the cooperative efforts of citizens, businesses, industry and government, Missouri can continue to increase material reuse and recycling from all solid waste sources. Reducing the amount of solid wastes generated remains the program's primary goal.
Missouri homes, businesses and industry generate millions of tons of solid waste annually. While landfill disposal continues to be an option, new disposal facilities face strong public examination and are costly to site, build and operate. The department is constantly seeking alternatives to landfill disposal that are both environmentally protective and cost-effective for the consumer. Solid waste management permitting, monitoring and enforcement efforts can prevent illegal dumping and other factors that may cause long-term social, economic and environmental problems.
This home page will help you find how to do proper solid waste management with the services we can provide. Please let us know if you have any questions regarding solid waste management issues in Missouri.
- On April 17, 2015, the U.S. Environmental Protection Agency (EPA) published its final rule governing disposal of coal combustion residuals (CCR) produced by electric utilities. The rule became effective on Oct. 19, 2015. This rule regulates CCR from electric utilities as a non-hazardous solid waste under Subtitle D of the Resource Conservation and Recovery Act (RCRA).
– This inactive sanitary landfill is experiencing a subsurface smoldering event with associated odors. Information provided includes responses to regulatory requests including a recent air monitoring report and a schedule of planned construction activities by the facility owner to address the subsurface smoldering event and odor concerns.
is a stakeholder group open to representatives from industry, consultants, environmental groups and regulatory agencies. The mission of the forum is to continuously look for and evaluate issues related to solid waste management. Some issues will be very technical and may take weeks or months to resolve while others will be resolved in days or weeks. This site will be updated and expanded in the future.
Construction and Demolition Waste - As Missouri communities continue to grow, older buildings are being renovated or demolished to make room for newer, more modern buildings. Properly managing the waste during the demolition will prevent threats to human health and the environment.
Household Hazardous Waste - Almost all Missourians use household hazardous products that eventually have the potential to become Household Hazardous Waste, or HHW. Ordinary products such as paint thinner, pesticides, gasoline and motor oil can be dangerous if handled improperly. When these products are not used up completely or are no longer wanted by the consumers, and need to be discarded, they become a HHW.
Electronic Recycling - A list of e-cycling businesses that recycle or dispose electronic equipment in Missouri.
- Reduce, reuse and recycle, the three R's for waste management, are effective measures that serve as alternatives to disposing waste in landfills. Today, we have several options available for handling the solid waste that we produce. The DNR promotes an integrated approach to solid waste management, using a combination of alternatives.
Missouri Materials Management Directory
If you are a business or other organization involved in materials or waste management in Missouri, the department encourages you to add your business and the services you provide in the directory.
Some household hazardous waste collection facilities will accept waste from outside their area for a fee. Please contact the closest collection facility for more information.
outdoor hanging plants
outdoor toys for 3 year olds
kelly clarkson christmas song
international food
how can stakeholders influence a business
wham last christmas
parcelforce worldwide express 24
doh hamad international
how to get loan for new business
communication tree
racer worldwide jeans
stylish kitchen
how to manage business
outdoor table tennis
christmas characters
how to protect intellectual property in business
asda christmas opening times
outdoor seats
Share this article
Related Posts