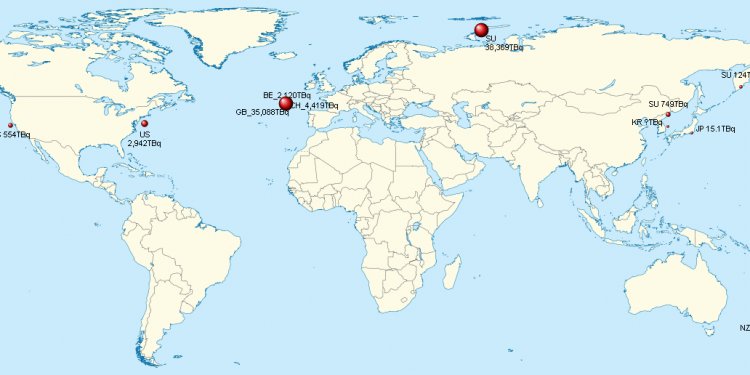 Russia Nuclear Waste Disposal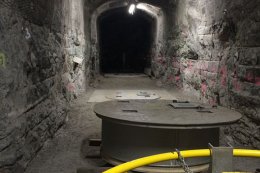 The Onkalo nuclear repository in Finland. (Photo: Carnegiecouncil.org)
Russia opened it first ever repository for low and medium level nuclear waste last week in a major benchmark for the country's radioactive waste handler and facilitated by consultation from Bellona.
The project is seen as an important and long overdue step toward securing the Soviet nuclear waste legacy.
Alexander Nikitin, chairman of the Environmental Rights Center Bellona – which facilitated and participated in public hearings around the project – called the opening of the repository "the first important step" of Russia's National Operator for Radioactive waste management.
The 48, 000 cubic meter facility in the Sverdlovsk Region's close nuclear city of Novouralsk lies at shallow depth and operates as a repository for what state nuclear corporation Rosatom classifies as type 3 and 4 wastes.
ERC Bellona Chairman Alexander Nikitin (Photo: Bellona)
Nikitin said the new site is the first to be built since Russia passed its nuclear waste management legislation, and its launch marks the breaking of a major logjam.
The new facility will be able to store solid waste in isolation from the outside environment for 300 years, ten times longer than any other current storage schemes in Russia.
Nikitin said the new repository was built on the foundation of one of these temporary waste storage facilities.
That storage site was rebuilt to the specifications spelled out by Russian legislation. Rosatom added in Russian media that the repository also adheres to requirements spelled out by the International Atomic Energy Agency.
Rosatom's head Alexei Likhachev said the opening of the Novouralsk facility represented a shift away from "deferred decisions" in the area of waste storage.
The facility, he told RIA Novosti, included both engineered and natural radiation barriers.
The Novouralsk site, said Likhachev, is the first of several that will open in Russia in the coming years.
"Putting new sites into service is the most important step in a large program of liquidating the 'legacy' formed during the Soviet atomic project, and the improvement of environmental safety in the country, " Likhachev was quoted as saying. "Environmental and radiation safety are priorities for Rosatom."
Rosatom plans to build a repository for type 3 and 4 waste at the closed nuclear city of Ozersk, where the notorious Mayak Chemical Combine is located. Another is planned for the closed city of Seversk in the Tomsk Region.
If the rock mass proves suitable for deep geological storage of intermediate and high level waste, construction of the repository could begin in 2024. How much waste the site would hold has yet to be determined.
See also:
Share this article
Related Posts