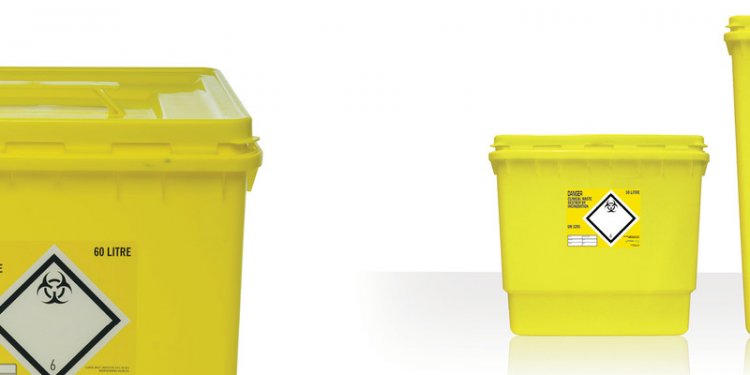 Clinical Waste Disposal Guidelines
Legislation states that there is a requirement for the storage of medical waste to be done so in manner that is not offensive and minimises the threat to health, safety or the environment. All medical waste containers need to be stored in a secure location and that all necessary equipment required to clean and disinfect the area in case of accidental spillage is easily available and accessible. Note, you should treat any waste mixed with medical waste, as medical waste.
The disposal of sharps such as needles, syringes with needles and surgical instruments should not incorporate cutting, bending or any other manipulation that could generate aerosols or splatter contaminated fluids.
Sharps should be placed in a suitable container that is puncture resistant, leak-proof, shatter proof and able to withstand heavy handling. It should display the universal biohazard label and have a label clearly indicating its contents. The container should have an opening which is accessible, safe to use, and designed so that it is obvious when it's full. Finally, it should be sealed when full or ready for disposal and be handled without danger of the contents spilling or falling out.
Share this article
Related Posts