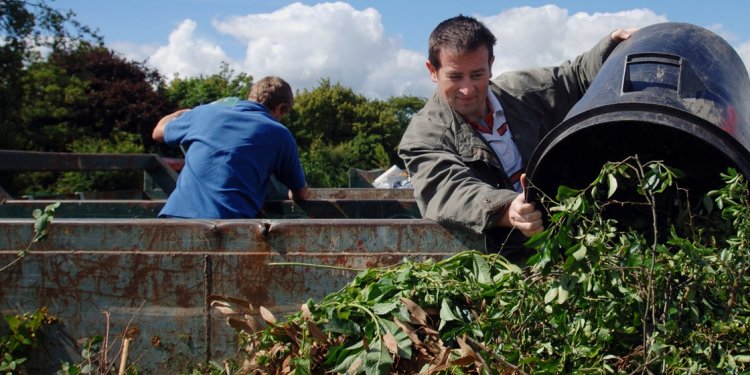 Household Waste Disposal Sites
The following items are accepted at DSNY special waste drop-off sites:
Batteries, including automotive, rechargeable (such as small sealed lead acid batteries, Li-Ion, Ni-MH, Ni-ZN, Ni-Cd) and single-use (such as alkaline and lithium primary). Follow instructions below to prepare batteries before arrival.
Motor oil and transmission fluid (up to 10 quarts per visit)
Motor oil filters (up to two filters per visit)
Fluorescent light bulbs & CFLs
Latex paint (up to five gallons per visit)
Mercury-containing devices (up to two per visit)
Passenger car tires (up to four per visit)
Locations & Hours
Bronx: Hunts Point at Farragut Street and the East River, next to the Fulton Fish Market. Enter on Farragut Street, off Food Center Drive.
Brooklyn: Bensonhurst at 25th Avenue and Gravesend Bay, next to DSNY Brooklyn District 11 garage and the Adventurers Amusement Park, formerly known as Nellie Bly Amusement Park.
Manhattan: 74 Pike Slip between Cherry Street and South Street under the Manhattan Bridge
Queens: College Point at 30th Avenue, between 120th and 122nd Streets, at the northwest corner of the DSNY Queens District 7 garage.
Staten Island: Located at the foot of Muldoon Avenue, off the Muldoon Avenue exit of the southbound West Shore Expressway (440), adjacent to the DSNY Staten Island District 3 garage.
Rules & Procedures
DSNY drop-off sites are only for non-commercial materials from NYC residents. Anyone with a commercial license plate will not be allowed to enter the site.
When you arrive at the drop-off site, you'll be required to show a valid NYS driver's license and vehicle registration. If you aren't arriving by car, you can provide a picture ID and proof of residency, such as a phone or utility bill.
The drop-off location may not be immediately visible. If you have trouble finding the location, ask a DSNY garage foreman or supervisor at the site. DSNY officials will be there to instruct you, but the sites are do-it-yourself style. Wearing casual clothes and work gloves is strongly recommended.
Special Instructions for Batteries:
To prevent the risk of fire, individually bag each non-alkaline battery or use CLEAR tape to cover the terminals. Do not use opaque tape and do not bag or tape alkaline batteries.
At the drop-off site, place each battery into its designated collection container: alkaline, small sealed lead acid, auto, and "other".
Share this article
Related Posts