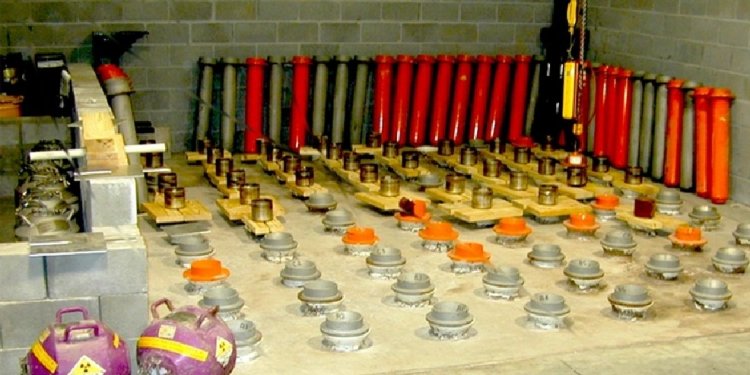 Low Level Radioactive Waste Disposal Sites
In addition to providing oversight and permitting for cleanup at the U.S. Department of Energy Hanford Site, the Nuclear Waste Program provides oversight to the commercial Low-Level Radioactive Waste Disposal Facility subleased by French nuclear fuels fabricator, waste treatment facility, and the .
Report to Legislature on US Ecology Commercial Low-Level Radioactive Waste Site Closure
The Washington State Legislature passed a budget proviso during the 2015 legislative session requiring the Washington State Departments of Ecology and Health (Agencies) to work with the Yakama Nation to engage a third party to evaluate the specific technical concerns of the Yakama Nation regarding the cleanup and closure of the US Ecology Commercial Low-Level Radioactive Waste (LLRW) Site (US Ecology site), specifically the timing of the Phase I cover.
Model Toxics Control Act feasibility study
Under an Agreed Order, the state and facility operators share a mutual objective of implementing an investigation and determining remedial action at the facility due to a release or threatened release of hazardous substances. In October 2012, the Agreed Order was modified to extend the deadline for completing the feasibility study to 2013 (Letter 12-NWP-168 | Focus sheet: MTCA Study Deadline Extension).
The Department of Ecology also manages the Site Closure and Perpetual Care and Maintenance Funds.
AREVA NP, Inc.
AREVA NP, Inc., is a French-owned company in Richland, Washington. AREVA makes nuclear fuel assemblies for commercial nuclear reactors located all over the world. The plant employs about 600 people and has been in operation since 1972. The plant is operated under a license from the Nuclear Regulatory Commission. Ecology's role with the plant is to provide regulatory oversight of its temporary storage of mixed wastes that result from its operations. For more information see our permitting
Share this article
Related Posts