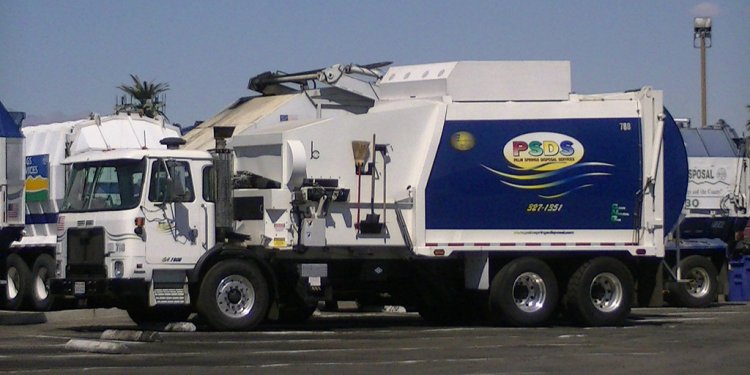 Palm Springs Waste Disposal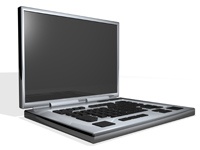 Single-Stream Recycling Palm Springs residents should place all their recyclables in the blue, 64-gallon carts supplied by Palm Springs Disposal Services (PSDS). On your collection day, roll your cart to the street with the handle facing away from the street. Keep at least four feet from cars, light poles, mail boxes, etc. PSDS uses clean-burning, CNG-powered vehicles to pick up the recyclables and haul them to a central material recovery facility where they are sorted and shipped to be processed into new products. It is important to keep in mind that only recyclables should be placed in the carts – no garbage or trash. And, please wait until the carts are full of recyclables before putting them out at the curb on your collection day.

The following products can be placed in the blue bins to be recycled:

Metal – steel and aluminum beverage, food and aerosol cans. Clean aluminum pie plates, dinner trays and foil.
Paper – newspaper, magazines, catalogs, phone books, bulk mail, office paper, computer paper, envelopes, gift wrap, cardboard, food boxes, shoe boxes, paper towel and toilet paper tubes, paper egg cartons.
Glass – any color of beverage bottles, food jars
Plastic – any bottle, jug or container and plastic shopping bags.
Please do not put the following in the carts: animal waste, bubble wrap, cactus, concrete, diapers, dirt, food waste, garden hoses, Kleenex, light bulbs, lumber, mirror glass, motor oil, padded envelopes, paper towels, plastic wrap, rocks, sharps, Styrofoam, trash or window glass. Carts containing these or other contaminates may be tagged and left uncollected.
Electronic Waste
When it's Time to Pull the Plug
Want to get rid of broken computers, TVs or cell phones? If it has a plug, it most likely can be recycled.
The City of Palm Springs E-Waste Program sponsors a twice-annual event and residents will be notified by postcard of upcoming E-waste recycling events.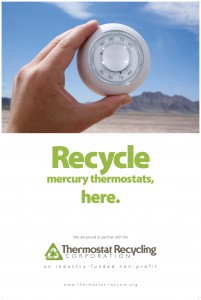 Here's what homeowners and businesses can recycle:
Computers and monitors
TVs and radios
Cell phones and telephones
Printers and Personal Assistant Devices (PDAs)
Please call the City's Recycling Coordinator at 760-323-8263 for annual E-waste Program event dates.
Thermostats
The Thermostat Recycling Corporation (TRC) is a non-profit stewardship organization that facilitates and manages the collection and proper disposal of mercury-containing thermostats. Originally founded in 1998 by Honeywell, White-Rodgers and General Electric as a voluntary venture, we established our mission to promote the safe collection and proper disposal of mercury-containing thermostats. Today 29 manufacturers support the program. Our members' continuing financial support demonstrates their commitment to a cleaner environment.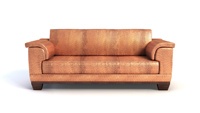 Our collective goal is simple: keep mercury out of the waste stream in order to protect the environment.
Our network of collection sites consists of HVAC wholesale distributors and HVAC contractors. In 2006 we expanded our program to include household hazardous waste collection sites and thermostat retailers.
Today more than 3, 600 businesses and communities in 48 states are enrolled in our program. Since our founding we've collected over 2.1 million mercury-containing thermostats – that's kept 10 tons of mercury out of the waste stream.
Have an old Thermostat containing Mercury? Here's how to dispose of it properly. Click below to find a recycling collection site.
Shredding
Protect Your Privacy
Identity theft is on the rise. The City of Palm Springs has free community shredding events twice a year where you can destroy documents containing confidential and sensitive information. After the community-wide shredding events, all materials are recycled to make products such as compost, tissue and other paper products. As a resident, you'll be notified by postcard of upcoming events.
Palm Springs Disposal Services also provides shredding services. Collection crews come to your house to pick up shreddable waste and take it to its facility. Please call 760-327-1351 for more information.
Items not accepted: metal clips, brackets, binders, cardboard, trash, hazardous waste, transparencies, food and beverages, paper towels, tissues or glass, aluminum or plastics.
is it road map or roadmap
how many equipment or how much equipment
when entrepreneurship is successful
where model workers can be found
how often technology changes
how long do entrepreneurs work
where is manufacturer part number in sap
who solution provider
what equipment is needed for a youtube channel
where to project voice
where is development length
where do thoughts come from science
how much company listed in bse
where from samsung company
product where name
how system restore windows 10
what technology was based on observations of nature
where is working solutions located
what management consultants do
how often answer options
what company has the cheapest propane
who essential workers
where to look from solutions
who system unit
why startup culture is bad
who product list
what company owns tiktok
where i'm from locations
who buy products and who use product
where to donate technology
why teaching is important to me
why design matters debbie millman
where design definition
how far london to italy
where product key windows 10
which management function is associated with advocacy
how many company in a battalion
what system is the pancreas in
how many startup unicorn in india
how much starting money in monopoly
why workers unionize
which management function is associated with advocacy
what entrepreneur does
where startup folder windows 10
how far can technology go
which product is required to be sterile quizlet
where apple products are cheapest
where to teach driving near me
whose science is it
where to sell technology
where to business listing
why design matters
why technology is important
how much phone screen repair
when science speaks podcast
why teaching abstinence doesn't work
what workers want
which startup stocks to buy
how products are made
when business is slow
how often roadmap releases are published
when startup season 4
yg teck
how many startups make it
how much workers comp will i get
when management fails
who owns positive solutions
where technology started
where to develop film in toronto
who system framework
when business writers request information
how much tech trash for c4
who london ohio
where the london is located
school where solutions
whose science is it
where is anya from project runway now
how many product placements in he's all that
how often to service well
which london airport is better
how often is technology used
who roadmap 2030
what manufacturer makes infiniti
who started whose line is it anyway
who set up whatsapp
how much system data iphone
which business credit card is best
when london falls
how solution set
when business is so good meme
when design thinking is relevant
how to develop economic development
how many solutions does this have
where to launch kayak weeki wachee
where to teach english without a degree
where business ideas come from
who technology transfer
where to learn system design
how science points to god
how much start up money for garage sale
how development of a training program is prepared
where to teach languages online
what tech jobs don't require a degree
where to manage passwords in chrome
how many engineering fields are there
where to manage passwords in chrome
how much tech in nasdaq
where is texas tech from
what management style am i
which equipment is used to administer phentolamine
where to set up an ira
how many design patterns are there
where to manage storage on mac
where is dom from project runway
the de whose solution is y2 3ay x3
where system preferences mac
how to explain a teacher
how many technology parks are in india
Share this article
Related Posts