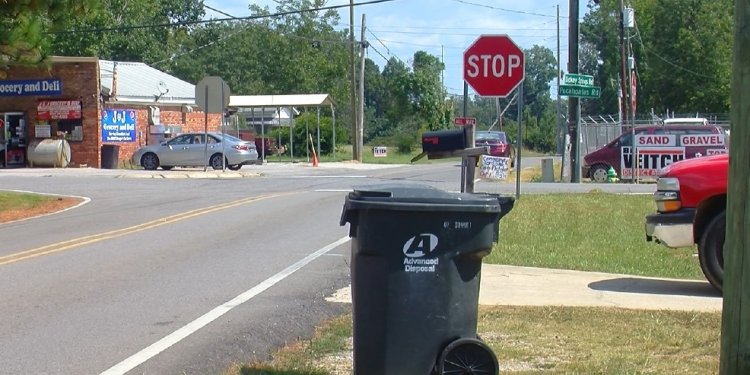 Jefferson County Waste Disposal
The Jefferson County Sanitation Department operates the county landfill and nine waste disposal convenience centers for county residents. The Landfill and Convenience Centers operate through county taxes and commercial fees.
Locations:
Landfill: 650 Grove Road, Dandridge, 865-397-3544, Fax-865-397-4257
Convenience Centers:
Dandridge Center-1011 J.C. Thomas Road, Dandridge; 865-356-6895

White Pine Center-1376 Leadmine Road, White Pine; 865-719-7867
New Market Center-1550 Quarry Road, New Marke; 865-356-0495
Deep Springs Road-1349 Deep Springs Road, Dandridge; 865-356-4081

Strawberry Plains Center-869 Old Dandridge Pike, Strawberry Plains, 865-356-0958
Old Landfill Center-330 Landfill Road, Jefferson City, 865-356-0949
Indian Creek Center-1823 Indian Creek Road, Dandridge, 865-356-0969
Dickey Road Center-2611 Dickey Road, Dandridge; 865-356-0956

Rocktown Center-560 Rocktown Road, Jefferson City, 865-356-0371
Hours
The Landfill located on 650 Grove Road is open Monday through Friday, 7 a.m. to 3:30 p.m., Saturday, 8 a.m. to 12 p.m., closed Sunday and most major holiday.
All centers except for Old Landfill Center on Highway 92 are open on Monday, Tuesday, Thursday, Friday, and Saturday, 8 a.m. to 5 p.m., closed Wednesday. The Old Landfill Center is open Monday-Saturday, 6 a.m. to 6 p.m. All centers are closed on Sundays and most major holidays.
Waste Accepted:

Center locations accept;
Household bagged garbage.
Recycling- paper, cardboard, plastic, metal, aluminum and used oil.
The landfill accepts:
Electronics.
Appliances.
Furniture.
Mattresses.

Demolition material.
Brush, leaves and small limbs. Stumps are not accepted.

Dead animals for burial.
Tires are accepted but must be removed from rims. There is a $1.00 per tire disposal fee.
Recycling:
cardboard
plastic
paper
used oil
metal
aluminum
There is a periodic hazardous household day for; household or farm chemicals, oil based paints and other hazardous materials, which is designated by the state and advertised through the radio, newspaper and flyers.
Commercial Service & Short Term Dumpster Rental
Jefferson County Sanitation Department provides commercial waste disposal service to local restaurants, industries and businesses. The department provides six or eight yard dumpsters. We offer weekly, bi-weekly and monthly pick-ups.
Jefferson County Sanitation Department also rents six, eight, and thirty yard dumpsters for construction or home clean-up projects.
See also:
Share this article
Related Posts