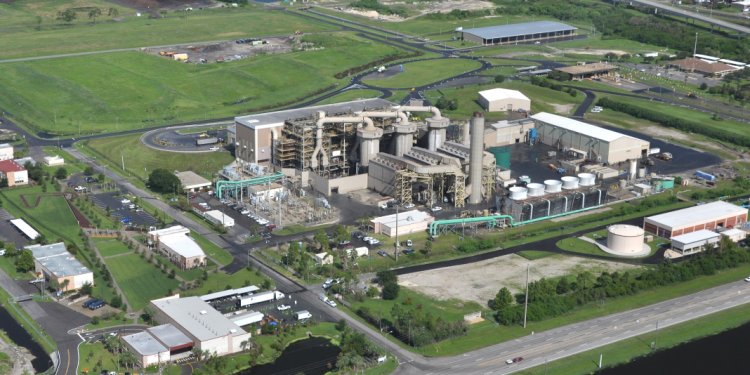 Pinellas County Waste Disposal
Less than 15% of the waste we receive ends up in our landfill. We recycle the remaining 85% or convert it to energy in the Waste-to-Energy (WTE) facility.
Disposal Fees /Payment Options - To drop off garbage at the landfill, residents and garbage trucks alike must go through the scalehouse, includes address, hours, maps of grounds.
Garbage Collection Options - Based on where a resident lives, there are several options for garbage collection. Please note: Pinellas County does not offer garbage collection service.
Landfill - Pinellas County Solid Waste maintains the only operational municipal solid waste landfill in the County, the Bridgeway Acres Landfill.
Lealman Garbage Pick-up - The Lealman Solid Waste Collection and Disposal District receives garbage collection through a Municipal Services Benefit Unit (MSBU). This district was created at the request of Lealman residents who demonstrated to the Board of County Commissioners that numerous waste and litter issues existed in Lealman, which created community health and safety concerns.
Waste-to-Energy / Industrial Water Treatment Facilities - The Waste-to-Energy Facility converts municipal solid waste into electrical energy. That facility works like a power plant, except it uses solid waste as fuel. Heat from the burning garbage boils water, making steam, which turns a turbine to generate electricity. Industrial Water Treatment Facility - For our waste-to-energy plant to work, it needs a lot of water! The biggest use of water in the waste-to-energy plant is in our cooling towers. Cooling towers cool down hot steam that is made in the waste-to-energy plant.
Free Mulch - Yard waste recycling not only keeps usable material out of the landfill, but it provides free mulch for citizens. Mulch is useful for making landscaping attractive, and for saving water by reducing runoff and conserving soil moisture.
Share this article
Related Posts