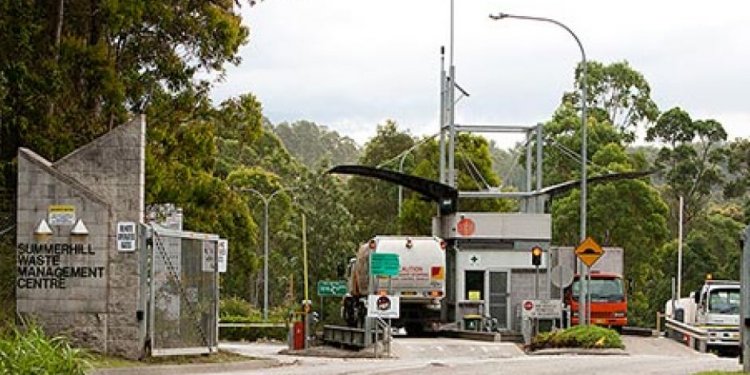 Newcastle Waste Disposal SITE
Current status:
Brunswick Industrial Estate
Sandy Lane
Newcastle upon Tyne
NE13 7BA
Location map
Byker
Glasshouse Street off Walker Road
Newcastle upon Tyne
NE6 1AH
Location map
Walbottle
​Current status:
Walbottle Road
Newcastle upon Tyne
NE15 8HY
​Location map
Opening times
All Household Waste Recycling Centres are open every day of the year except 25 December and 1 January. For your safety we do not allow pedestrian access to the sites.
1 April to 30 September: open every day 8am - 8pm
1 October to 31 March: open every day 8am - 6pm (except Christmas Eve and New Year's Eve when sites close at 4pm)
Routine site closures
When a mixed waste container fills, waste needs to be compacted into a smaller number of storage containers. The process of moving the compacter takes about 15 minutes and our sites must close temporarily to allow this to happen safely. We try to keep closures to a minimum and we ask for our customers' understanding when this occurs.
Adverse weather
Site staff will always endeavour to keep the sites open in adverse weather. However, sites may close if conditions become dangerous. If conditions are bad, and you would like to find out in advance if a site is open, please contact Envirocall on 0191 278 7878 and ask for 'Recycling'.
Accepted materials
Apart from asbestos (contact Envirocall for further information), our three centres accept all household waste (no trade waste permitted). The sites are for the use of Newcastle residents only.
Most waste is sent for recycling. Non-recyclable waste (e.g. mixed waste in a black bag) is accepted for disposal at landfill.
You may find it easier to separate your waste prior to arriving at site. Please ask a site attendant if you require any assistance.
What do sites accept for recycling?
Walbottle
Brunswick
Byker
Batteries (domestic)
Yes
Batteries (vehicle)
Books
Cans
Cardboard
Carpets
No
Cartons (Tetrapak, etc.)
CDs/DVDs
Electrical and electronic equipment
Fluorescent tubes and low energy bulbs
Fridges
Garden vegetation
Gas cylinders/ bottles
Glass bottles and jars
Newspaper/magazines/phone books
Oil (motor/engine oil)
Oil (vegetable oil)
Plastic bottles
Plasterboard
Rubble and soil
Textiles
Timber
Televisions and monitors (CRTs)
White goods/domestic appliances (not including fridges)
Newcastle residents with commercial vehicles
If you wish to access a site with household waste, but are using a commercial type vehicle or a trailer, you will need to apply for a permit beforehand. For further information, please visit our household waste permit page.
Trade waste
Trade waste is not accepted at any Household Waste Recycling Centre. Anyone found depositing trade waste will be prosecuted. To find a registered trade waste disposal point please consult the commercial waste section of yell.com.
Local recycling points
Recycling points are situated in locations such as supermarket car parks. At the recycling points you will find a small number of recycling containers for the more commonly used materials such as glass, clothing and newspaper. They do not accept general waste for disposal. Visit Recycle Now to use your post code to find your nearest recycling point.
Share this article
Related Posts