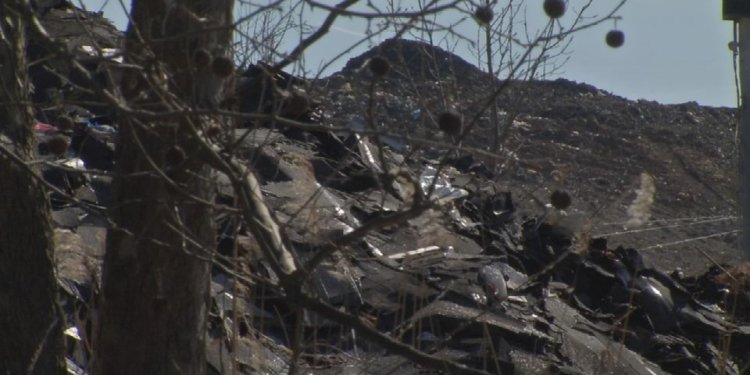 Waste Disposal Louisville Kentucky
The Waste Reduction Center at 636 Meriwether Avenue provides a means for all Louisville/Jefferson County residents to properly dispose of tires and household bulk waste including metals, appliances, electronics, tree limbs and stumps up to three feet in diameter, unbagged yard waste, construction debris and furniture.
Louisville Metro Waste Reduction Center / Meriwether Avenue
Up to three household junk items per day may be dropped off at no charge. .
Examples of single items
Up to 4 passenger tires
One appliance
One large household item such as mattress, box spring, sofa or chair
Hours of Operation
Tuesday - Friday 8 am to 5 pm
Saturday 8 AM to 3 PM
From March thru September, Metro Solid Waste, in partnership with the Metro Air Pollution Control District, accepts gasoline, electric and human-powered lawn maintenance equipment and replacement batteries. Rebate vouchers are issued as proof of recycling so participants can receive the larger bonus rebate instead of the standard rebate when the vouchers are used for electric or human powered.
What are My Other Options? Junk and Bulk Waste Drop-Off - Once a Year at the Landfill on Grade Lane
A free junk and bulk waste drop-off day is provided for households in the Louisville Metro area once a year. While this junk drop-off is primarily intended to service residents in the Suburban Areas without regular curbside junk collection, it is open to all residents of Louisville Metro.
A public notice on this website will be given well in advance of the drop-off date, which usually occurs on a Sunday.
The program accepts bulky junk items such as appliances, furniture, mattresses, etc. Metal items are separated and recycled, and Freon® is properly removed from appliances.
The drop-off program will not accept:
Tires
Propane Cylinders
Fire Extinguishers
Liquids
Hazardous Waste (See Household Hazardous Materials section for more information.)
Share this article
Related Posts