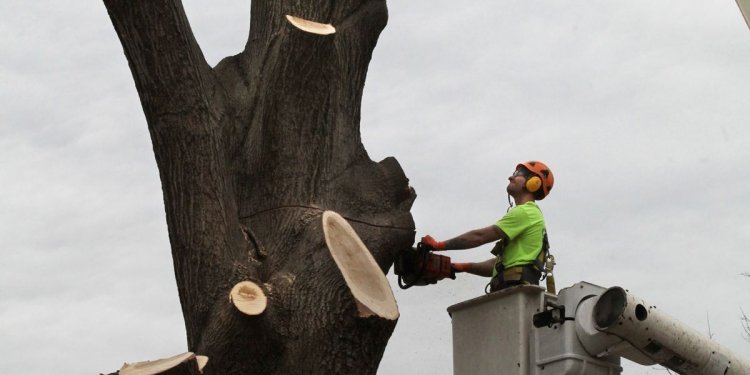 Yard Waste Disposal Louisville Kentucky
The passionate opposition to a proposed landfill expansion in Scott County reminds us that reducing solid waste is key to protecting Kentucky land from being converted to landfill.
But lawmakers are doing just the opposite.
The House has approved a bill that would repeal Louisville Metro's ban on disposing of yard waste in plastic bags, a rule aimed at reducing landfill waste by making compost of lawn clippings and other plant material. Bits of plastic bag contaminate compost.
In order to kill this common-sense rule, House Bill 246 abolishes Louisville Metro's waste management district, its board and all its rules and regulations. This heavy-handed intrusion into local government is sponsored by four Republicans and one Democrat from Louisville and cleared the House 66-29 on Feb. 22.
This session has generated several other attempts by state lawmakers from Louisville to impose on their hometown changes that they could not win locally — from obstructing school desegregation, with a bill that could also interfere in Lexington's school redistricting decisions, to controlling the balance of power in the metro government, an assault Mayor Greg Fischer has dubbed "war on Louisville."
The waste from Kentucky's largest city goes to a 782-acre facility owned by Waste Management on Louisville's Outer Loop. The landfill has a projected life of 48 more years. That may sound like a long time, but it's a good bet that as soon as that landfill is full, Louisville's garbage will be headed somewhere in rural Kentucky or rural Indiana. So, extending its capacity by reducing the waste stream is in everyone's best interest.
Fischer's administration is smart to have set ambitious goals for waste reduction and recycling. Instead of undermining those goals, the legislature should be finding ways to help more Kentucky communities reduce solid waste and save Kentucky land. Just ask the folks in Scott County.
Share this article
Related Posts