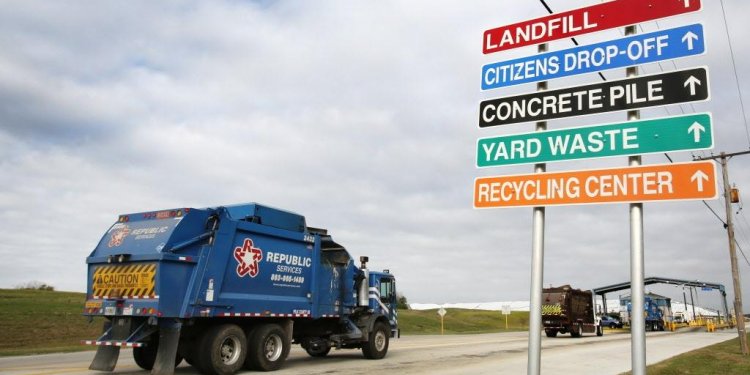 Polk County Waste Disposal
Many household products used in your yard and home contain chemicals that are dangerous to people, pets, fish and wildlife. The best way to find out if a product contains harmful chemicals is to read the label.
Product labels with words such as "POISON", "DANGER", "WARNING", or "CAUTION" indicate hazardous materials. Other clues to whether the product may be harmful or not are when you find these phrases written on the label:
"HARMFUL OR FATAL IF SWALLOWED"
"USE ONLY IN A WELL VENTILATED AREA"
"DO NOT USE NEAR HEAT OR FLAME"
"CAUSES SEVERE BURNS ON CONTACT"
"CAN BURN EYES, SKIN OR THROAT", etc.
You should never dispose of your household toxic trash down the sink, on the ground, down a storm drain, or in your garbage. What can you do? Check out Safer Alternatives.
Where to Take Hazardous Waste
Households: Household Hazardous Waste (HHW) is accepted free of charge from residential users at the Salem/Keizer Transfer Station (Permanent HHW Facility) located at: 3250 Deer Park Dr. SE, Salem, OR 97317. Google Map
The HHW facility is open each Thursday and every 1st and 3rd Saturday of the month from 8:00 a.m. to 3:30 p.m. Residents of Polk County can use this service for no fee. For a site location map and examples of acceptable and non-acceptable items, please visit the Salem/Keizer Transfer Station website.
Small businesses: Small businesses can use this facility, however they will be charged $2.50 per pound of hazardous waste ($100.00 minimum.) Businesses using this facility must make an appointment by calling the hotline at 1-800-444-4244. Read More...
Neighborhood Collection Events
You can dispose of hazardous waste materials at one of the two satellite collection events at no cost. These events are convenient, small, community-friendly collection events offered in the more populated cities in Polk County. One event is held in Dallas at the Polk County Public Works facility, located at 820 SW Ash Street (Google Map) in the Spring (May), while the other event is held in the Fall (October) at Independence Riverview Park (Google Map).
Share this article
Related Posts