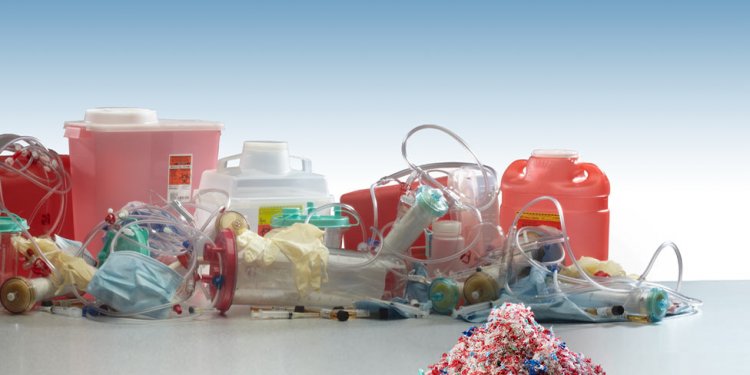 Home Medical Waste Disposal
Take advantage of our convenient, Waste Management MedWaste TrackerSM sharps return-mail system to help keep your family and community safe.
Disposing of used sharps and syringes isn't simple, especially for patients at home. You can't simply toss them into the trash or recycling bin, even if they're inside a plastic bottle. That would endanger your municipality's waste handlers and pose potential hazards to children, pets, and others. In some states – notably California, Oregon, and Wisconsin – it is actually illegal to dispose of syringes and needles this way. Read more about legislation applicable to your area.
Waste Management offers a variety of MedWaste TrackerSM sharps mail return products that are convenient, easy to use, and approved by relevant governmental agencies. All you have to do is put your waste in our postage-paid packaging and mail it to us. We'll take care of it in accordance with all applicable regulations and provide you with documentation of its safe disposal. Our solutions are safe – for your family, for your community, and for the environment.
In The Home / Online Ordering
Rely on Waste Management for safe solutions for sharps in various sizes for at-home use. The cost covers postage to and from your home, as well as the safe destruction of the medical waste. Depending on how many syringes or other sharps you use daily, we have a container to meet your needs. We also offer convenient recycling services for other household items that shouldn't go into your regular trash.
Share this article
Related Posts