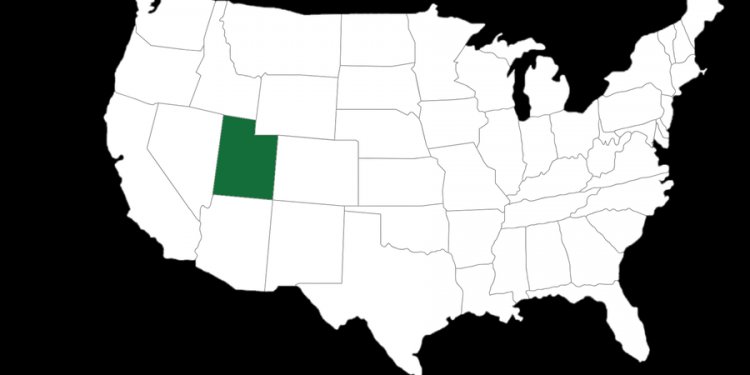 Medical Waste Disposal Utah
| Practice Type | Zip Code | Projected Annual Savings |
| --- | --- | --- |
| Podiatry | 84341 | $1, 800 |
| Dermatology | 84057 | $816 |
| Fire Department | 84067 | $5, 400 |
| Manufacturing Company | 84104 | $454 |
| Pain Management | 84770 | $11, 160 |
Find Out How Much You Can Save Instantly.
Try our on-line savings calculator.
Utah's name is derived from the name of one of state's original Native American Indian tribal groups, the Utes, who lived in northern and central regions of what eventually be our 45th state. The word Ute means Land of the Sun. Today, after a long history of disruption, resistance, reparations and development, the Northern Ute Tribe owns over one million acres of state land. There are six other federally-recognized tribes living in Utah, the largest is the Navajo Nation, whose reservation extends into adjoining states. The spectacular and beautiful valleys, mountains and deserts of Utah have been the home to native peoples for thousands of years.The state's emblem and nickname, The Beehive State, originated after the arrival and settlement of the Mormons in the 19th century. These hard working people saw themselves as a hive of industry, and indeed wanted to call the new state Deseret, which means honey bee in the Book of Mormon. The name Utah stuck though, and while Webster's tells us that we should properly say Utahans, most of the state's residents like to call themselves Utahns. The state today is the world center for the LDS Church, and Mormons make up over sixty percent of the Utah population. Utah has a diverse cultural and social makeup, and state residents share a determined and stubborn quality to this day, inherited from the struggles and triumphs of their ancestors. Together they have forged Utah into a unique and popularly visited state. It has also been voted one of the best overall U.S. states to live in, based on health, economic and lifestyle metrics. It is a major tourist destination for outdoor recreation, offering moonscapes of Red Rock hiking, the "greatest snow on earth", about 300 sunny days a year, white salt flats and even saltier lakes. Utah is not as densely populated as other states, many of its larger health care facilities located in Salt Lake City, Provo, Ogden, and other cities. The State of Utah offers a 2-1-1 Utah program to help residents, newcomers and visitors find the social services and health care information and providers they need. Within a few clicks, you can read the Utah Department of Environmental Quality's (DEQ) guides and regulations about solid waste management and medical waste disposal.As defined by the Utah DEQ, medical waste in infectious waste produced in facilities such as hospitals, dental offices and veterinary clinics that is capable of transmitting disease. And though, in Utah, smaller medical facilities that produce less than 200 lbs of medical waste for disposal each month are not regulated by the Utah Infectious Waste Rules, many local health departments do have requirements, and OSHA and USDOT also have regulations that apply to medical waste disposal. It is important for all medical facilities to be aware not only of what regulations apply to their own medical waste disposal, but more importantly to understand why the proper disposal of medical waste is paramount for public health and safety. Engaging an affordable and knowledgeable medical waste disposal company can solve a small medical facilities challenges and answer their questions about medical waste.So what can be defined as medical waste? According to the DEQ, material contaminated with body fluids that fit the following descriptions be considered medical waste:
Waste containing blood and blood products, excretions, exudates, secretions, suctionings and other body fluids that cannot be directly discarded into a municipal sewer system should be handled as infectious waste.
Body fluids in containers, in excess of small amounts remaining after draining or that drip freely or could be released in a liquid or semi-liquid state from soaked solid wastes items, and absorbent waste materials saturated with blood or body fluids (e.g. contaminated items that would release liquid or a semi-liquid form, if compressed with finger pressure) should be handled as infectious waste.
Wastes that do not need to be handled as infectious waste include diapers soiled with urine or feces and articles contaminated with fully absorbed or dried blood, such as gauze, paper towels, and sanitary napkins.
Determining the presence or absence of a pathogen is not possible in most situations and determining the exposure risk is even more difficult. However, the literature is in general agreement that when blood or body fluids are present in absorbent material in sufficient quantity to allow dripping when squeezed by hand then it should be handled as an infectious waste.
In plain language, it is always better to be safe than sorry. The public, or your own medical staff, may have questions about the nature of medical waste and how it needs to be handled. More complex questions may involve managing data collection about medical waste, and how or if it is possible to recognize cost, item, and labor savings by switching from certain operational disposable items to reusable items – what is legal, what is safe? If you need help with Utah medical and biohazardous waste disposal regulations or are confused about what constitutes medical waste and how best to carry out medical waste disposal, contact your local health authorities, the State of Utah, or ask a biohazardous waste disposal professional such as MedPro Disposal to assist.
MedPro Disposal has an Online Safety Compliance Portal at your disposal ready to help. Reducing risk has never been easier, with safety audits, safety plans, compliance training and comprehensive sets of resources for medical and biohazard waste disposal. You can count on us to be knowledgeable, organized and responsive, and to successfully guide you toward managing and building a safety plan that is required by OHSA for exposure control and emergency preparedness. Required staff training and certification for medical waste disposal in areas such as Hazcom, BPP and HIPAA can also be completed online on the MedPro Disposal portal. With all of these resources available, you can be in compliance and get the job of medical waste disposal done, with confidence and knowledge, for the good of your company and for the public who you serve.
Share this article
Related Posts