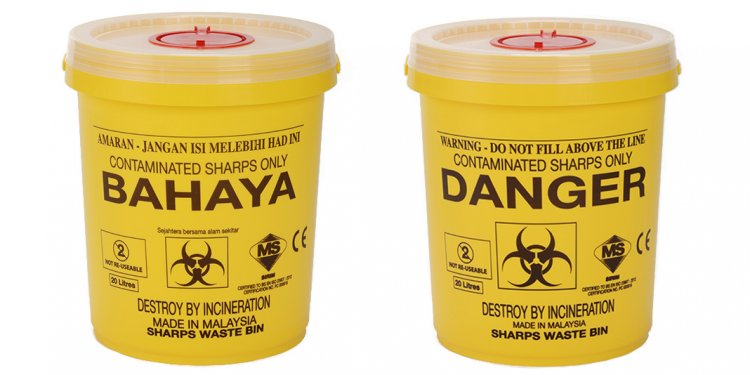 Medical Waste Disposal Containers
We are a medical waste disposal company providing service to hospitals, medical clinics, nursing homes, dentists, and many other health care industries.
In addition to our popular Mail Back Disposal Service, GRP & Associates provides a truck route service for biomedical waste disposal. In fact, it's what we've been doing since 1989! We collect all of your biohazard waste, then transport to our destruction facility for proper disposal. Your waste is manifested and a Certificate of Destruction is sent to you after being properly treated and disposed.
Our service provides you with corrugated biohazard containers, red bag liners and the disposal of your waste. For your convenience we offer containers in two sizes: large (about 30 gallons) and small (about 17 gallons). You simply fill your medical waste containers and, when scheduled, we will pick up your waste and replace your full containers with empty ones.
We also pick up and dispose of your sharps containers. Either place the full sharps container into your biohazard disposal containers or we will pick up individual sharps containers.
Biohazard Disposal Containers
For disposal and transport, we use our heavy-duty corrugated containers with red bag liners for biohazard waste disposal. They come in two sizes (we conveniently named them "small box" and "large box").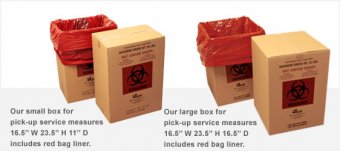 We provide both biohazard disposal containers and liners for your convenience and to ensure compliance with DOT regulations regarding transport of your waste.
If you have any questions, please feel free to contact us. We're here to help!
Share this article
Related Posts