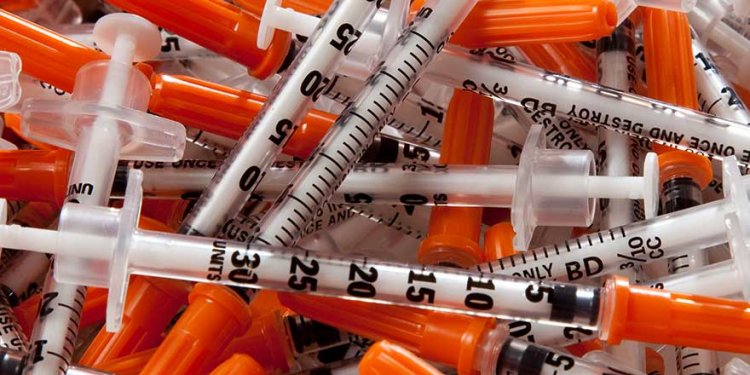 Medical Waste Disposal Regulations

Regulated medical waste (RMW), also known as 'biohazardous' waste or 'infectious medical' waste, is the portion of the waste stream that may be contaminated by blood, body fluids or other potentially infectious materials, thus posing a significant risk of transmitting infection.
There are several key categories of waste that are typically classified as 'regulated'. Each category typically has special handling requirements that may be state-specific. See the Types of Regulated Medical Waste page for more information on the classification of RMW
Most state laws require RMW to be rendered non-infectious before it can be disposed of as solid waste. (See the RMW Treatment and Disposal page for more information.)
RMW is unique to the healthcare sector and presents a number of compliance challenges. Unlike many regulations that apply to healthcare, most regulations governing medical waste are defined at a state, rather than a federal level. Adding yet a further level of complexity, authority for medical waste rules often comes from multiple agencies at the state level. (See .)
Federal law does not provide an explicit definition of medical waste. Typically, State Departments of Health issue the regulations that determine which wastes are considered 'regulated' or require special handling. Use the RMW State Locator to find the definitions that apply in your state.
Of course, it is not always clear how overall rules will apply to a specific situation. The RMW State Locator provides contact information for individuals in state agencies who may help resolve questions of interpretation.
Regulatory Overview—Past
In the late 1980s, when the present system of medical waste regulation was being developed, EPA played a central role. The pattern was similar to other forms of environmental regulation, such as air emissions and solid waste. A general framework was developed on a federal level, and was then adopted, with relatively minor variations, in each state. However, after that initial phase, the regulatory framework for medical waste developed differently from the more typical pattern, with considerably more discretion being left to individual states.
During the 1980's, the public became aware that used syringes and similar wastes had been found washing up on several East Coast...
Share this article
Related Posts